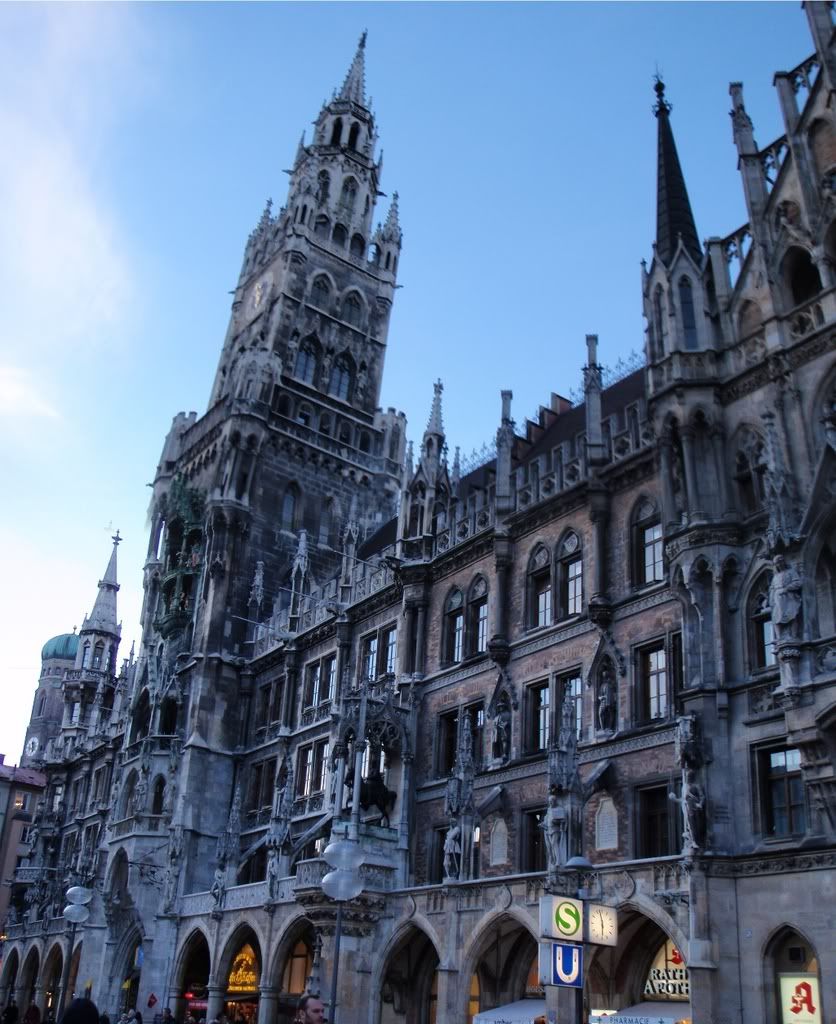 I was forewarned that it would be strange to have my parents depending on my language skills and for me to be more in control of money, since we are able to convert it amongst ourselves. It's definitely a role reversal.

Not only do I find myself ordering food for everyone (simply for the elements of time and clarity), but I also find myself enjoying the fact that I am able to show them around and tell them a little something about Munich. Everything small is new to them and I am able to teach them little things like how to open the door to the subway. I love seeing their views and what surprises them along the way.


It's also been nice for my parents to see that Munich really is 'the village of a million people'. On Monday, we ventured to the Englischer Garten, in hopes of seeing dogs running about without leashes (thankfully my parents also appreciate the simple things). Who else would we see, but a tour guide from Wombats, the hostel that our tour company works with. He's a real jovial chatty character that quickly embraced my parents. We walked through the park as he finished guiding his group back towards Odeonsplatz.

Then yesterday, I saw one of the workers from my favorite Indian restaurant, Ganesha, at the subway. We both said hello and my Dad said I must really frequent this place if he recognized me. My mom said she recognized another woman on one of the buses from the previous day. I just laughed.

These simple exchanges really make me content. There are a few characters that are always standard, one is a big Newfoundland in front of a bike shop and another is a man who closely resembles Santa Claus who wears very short lederhosen everyday. Time and time again I tell my visitors about this man and what do you know- he's ALWAYS at Viktualienmarkt, and it never fails that he has a beer with him. Yesterday he was battling the gale force winds with his entire face covered with a bandana wild west style. He'd lift up the corner and take a sip of beer. Things like that make this home for me. I still need to get a photo of lederhosen Santa.


Some of my parent's favorite things have been seeing the old city limits from the 1300's, the fresh flowers and fruits that are sold around the city at random stands, and the various breads that are equally delicious. Of course there is also the beer.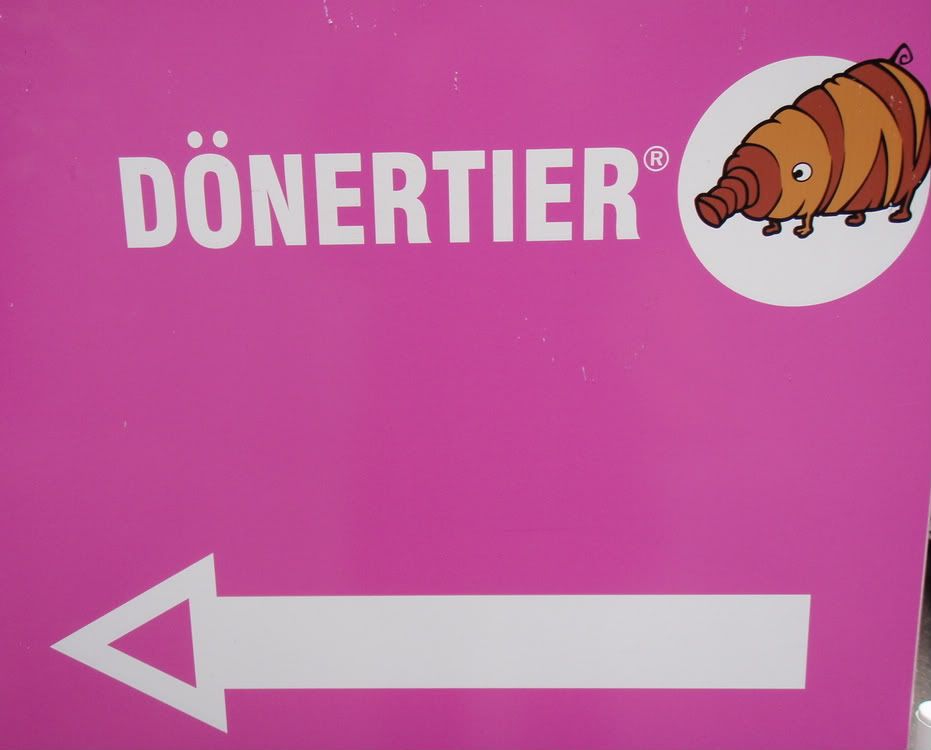 I was also able to show them the 'dönertier' (döner animal) made famous by comedians Erkan & Stefan. My mom quickly understood why I don't eat meat here if I can help it.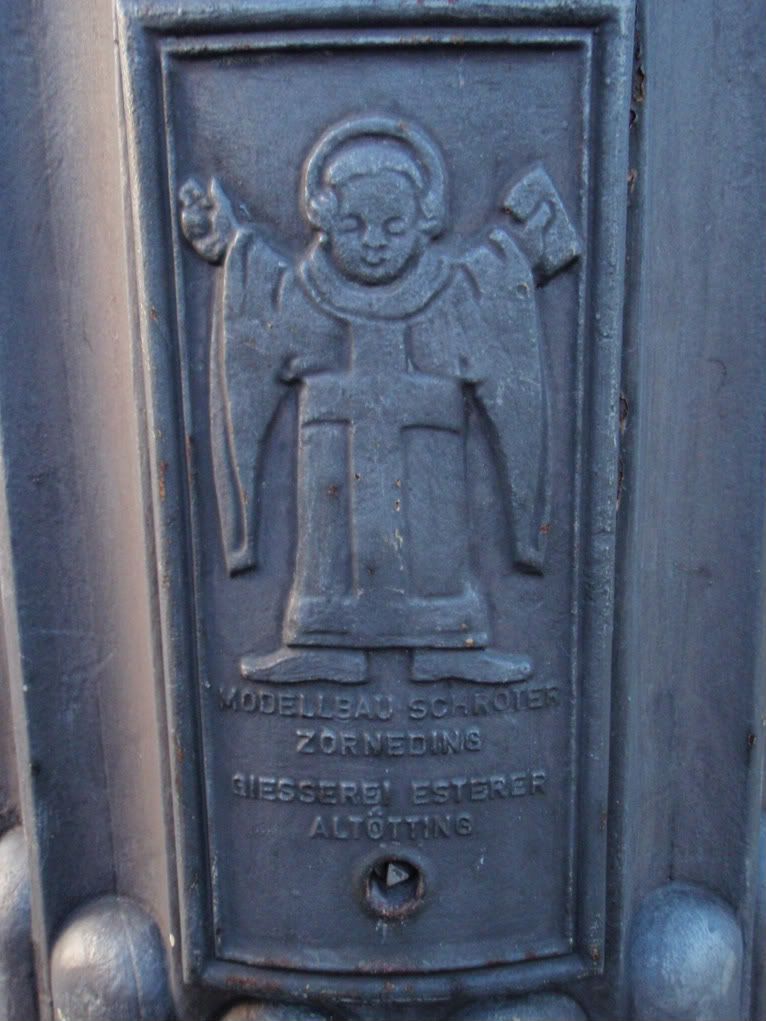 Bavarians and specifically Münchener's for that matter, have a lot of pride. The 'Münchener Kindl' is a major symbol of Munich, and I am still seeing new examples of this through the city. Someone should organize a photo scavenger hunt to see how many they can capture, because they seem to be virtually everywhere. The little details like this keep things interesting.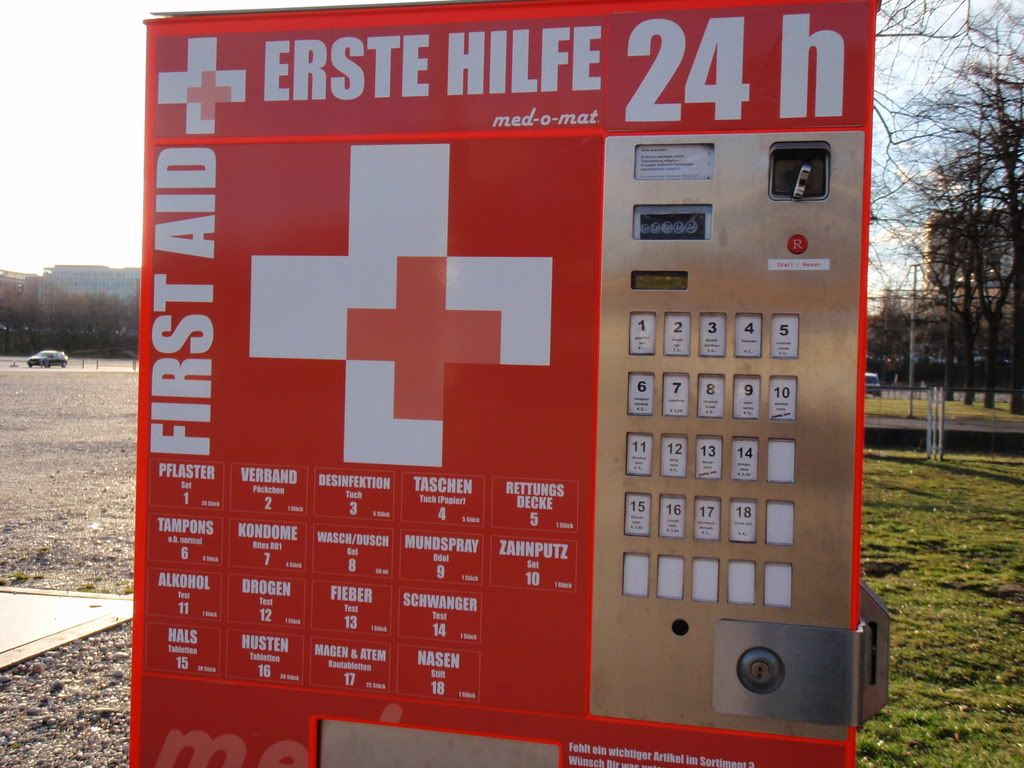 Something else that we all got a kick out of is the 'erste hilfe 24h'. If you are ever in the vicinity of the Oktoberfest and find yourself needing some first aid, this will be your stop. My favorite things are that along side the typical bandaids and headache relievers are drug tests, pregnancy tests, odor spray, condoms, and coming soon dental care.

Today we went to the Olympic park and BMW's new museum, which I will write about as soon as I get some more time!