We were fortunate to have friends that have lived in Cairo. They shared many places that they would recommend we visit. Everyone agreed that staying on Zamalek Island is the best bet for foreigners. There is a large ex-pat population there, as well as several nicer hotels (Marriott + Longchamps).


Here were their other suggestions if you're planning a trip yourself:
Kate is my old roommate who taught 2 years at the American International School in Cairo. Here are her recommendations:
Cairo
(3 days)
Egyptian Museum

Great Pyramids

There is a Sphnix light show which is pretty tacky, they make the sphnix look like it is talking but mildly entertainning

Step pyramid (Saqqara - further outside the city)

Sequoia restaurant on Zamalek

smoke shisha

feluka little boat ride at night on the Nile

Alexandria
(1-2 days) - it is a nice contrast from Cairo
easy train ride from Cairo (you could do it in a day)

library

light house

nice park

Nile cruise
(ususally around 4-5 days long)
we used Sonnesta which is an international hotel chain, it was great

they are small boats but still nice, i don't know if there is a nicer ship, I just know Sonnesta is a safe bet

it includes your own english speaking guide when you get to the temples

Sharm el Sheik
(4-5 days)
flights leave from the Cairo Airport or you can take an overnight bus (thats what I did)

There is amazing scuba diving and snorkeling there the best in the world apparently behind Australia

It is a beach destination with a day trip to Mount Sinai

Lizzy went to my University and then studied Economics in International Development at American University of Cairo. She said..."so here are a few suggestions (in order of how much I enjoy them) depending on how much time you have...":
Some night you should get a group to join you and rent a little sail boat (known as a

Faluga

) and cruise the Nile. You can pick up a boat just across the street from the Four Seasons / which is also right next to the Grand Hyatt
You have to spend a day doing

Pyramids

and I recommend heading out to

Saqqara and the Step Pyramid

in addition to the three great pyramids. There are far fewer tourist and you can climb inside one of them.
One night you should go to

Al Azhar Garden

for sunset - you are overlooking Khan al-Khalili, al-Azhar University, and an area sometimes called, 'Islamic Cairo". At sunset you can enjoy a view of the pyramids, and of course the call to prayer...which is something really unique. It is also near Khan al-Khalili (see below) so you could do this in the same night. 
You have to go to the main souk:

Khan al-Khalili

... but if you don't like hassle then I suggest walking around for 15 minutes and then heading towards Hussein mosque which has a huge courtyard that families often go to at night just to spend time 'out' and catch up. There is also a quiter part of the souk (without many tourist) on the other side of the main highway and that is nice. You can also make your way towards the 'tent-makers' souk, but you might need someone to explain it to you. 
On this same side of the main street there is a free

Sufi mystic performance

twice a week that is wonderful and sponsored by the ministry of tourism. 
There is also a cool mosque named

Al Ghouri mosque

and it is possible to climb the minaret there if you make a donation.
You should head to

Sequia in the Zamalek

neighborhood for great Shisha (the water pipe tobacco) a really nice dinner (they have great Sushi). Most hotels know where this is but taxi drivers don't so make sure to get a street address and phone number (for the taxi driver to call from his mobile) before heading there.
Also in Zamalek, you should visit the

Marriott hotel

, it is a grand colonial building with a cool garden where you can get drinks and enjoy a few minutes of relaxing quite.
Near there is a cool bookstore named

Diwan

and an awesome pizza place called

Maison Thomas

.

There is an awesome place that does '

zar

' music every Wednesday, named '

Makan

' near the Saad Zagul mausoleum. It is really unique and worth a stop.
Here are our observations and tips:
If you go to Cairo, presumably you will arrive very late. Our flight got in at 12:50am - not exactly a great time to have the taxi drivers fight over you. Instead of heckling with the taxi drivers, we planned ahead and booked with Cairo Shuttle Bus, which cost 80 LE (approximately 10€) for a half hour drive into the city. It was probably more expensive than some of the Taxis, but it was quick and reliable. 
As soon as you arrive you start opening your wallet. We were immediately paying approximately $15 USD for a visa (no photos needed) at the the currency exchange counter. Getting Egyptian Pounds is cheaper and easier once you arrive in Egypt. During our visit 7.7 LE was equal to 1€. Despite a low cost of living it's very easy to spend a fair chunk of money, particularly if you get a guide and driver, however ours were very well worth it. 
Learning a bit of Arabic really helps gain some smiles from the locals. Rani told us if you touch something electric you get shocked and then what do you do? You run. So to say Thank You, simply say 'shockrun' (shukran - شكراًَ).
As a woman you will feel most comfortable being very conservative. I realize the heat makes a lot of people want to peel the layers off, but you will attract far less attention and blend in. Finding some loose fitting pants or tunics made of cotton or linen will also help you against the sunburns. If you plan to enter a mosque make sure you bring a scarf to cover your head.
Animals are treated entirely different. We saw horses in the river, presumably getting a bath and people were throwing large rocks at them. We also saw one of the guards at our hotel mistreating a dog, which I shudder even thinking about. I realize it's a different culture, but I don't like to see animals or people being blatantly mistreated.
Cairo traffic is unlike anything you've probably ever seen. It's worse than New York City, and also worse than Rome. There's not a lot of rhyme or reason to it. We did see a couple wrecks - only minutes apart, although Rani told us that was actually a rarity. Unfortunately, when it's not, insurance is not typically involved.
The sound of the street is filled with honking horns, which we were told denote emotion - from anger to joy. During one traffic jam I even heard a car next to us put an emergency siren to use, despite obviously not being an emergency vehicle.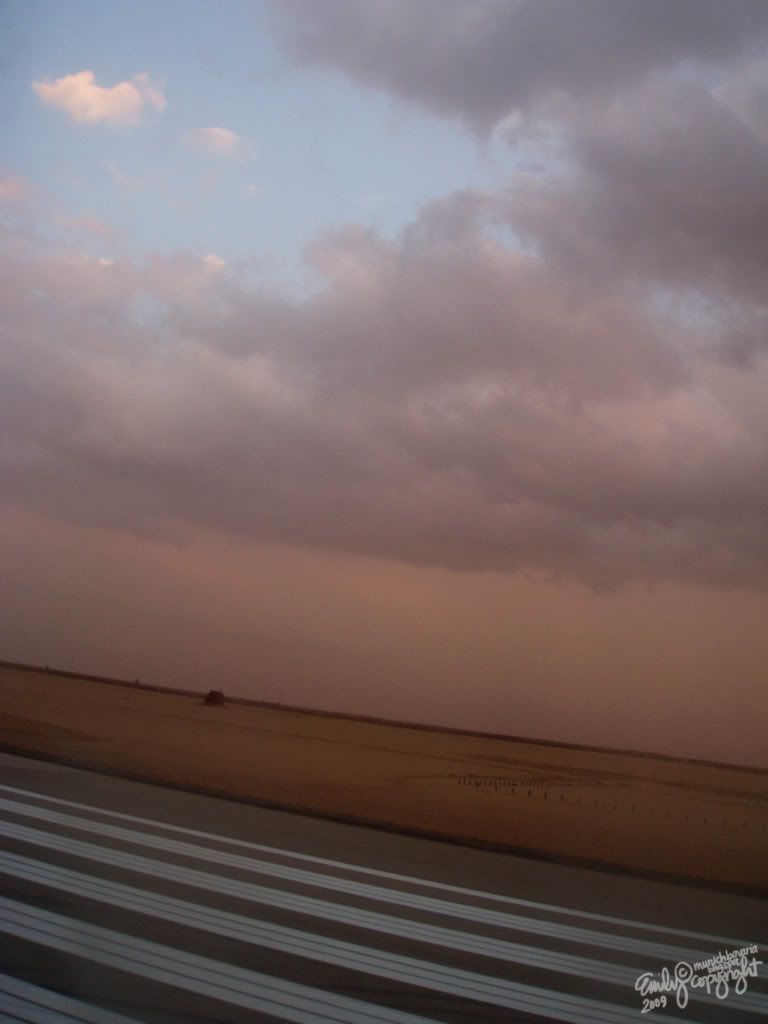 The smog is really wretched. Often times it seems that big businesses take advantage of the fact the people don't have much, so instead they pollute and make a profit off the vulnerable. From what I have read the air quality is really awful in Cairo. I didn't exactly have to read that, because you can see it with your own eyes.
I also read that Egypt is a hot spot for medical tourism, and unfortunately the cities poorest of the poor are often told they can get several thousand dollars for a kidney or other vital organ. It's no surprise when the people aren't paid the full amount they were promised, nor do they have follow up health care.
Many of the buildings are dilapadated or appear to simply be made from brick - some even have live stock, such as goats, on the roof tops. You quickly appreciate space, nature, and what a celebration Ramadan is to the Islamic religion.
Our trip was too short and frankly there is so much to see and digest that it is somewhat exhausting. As much as we read about things, this was a trip that wasn't simple to plan for, even with recommendations and advice from friends who had lived there.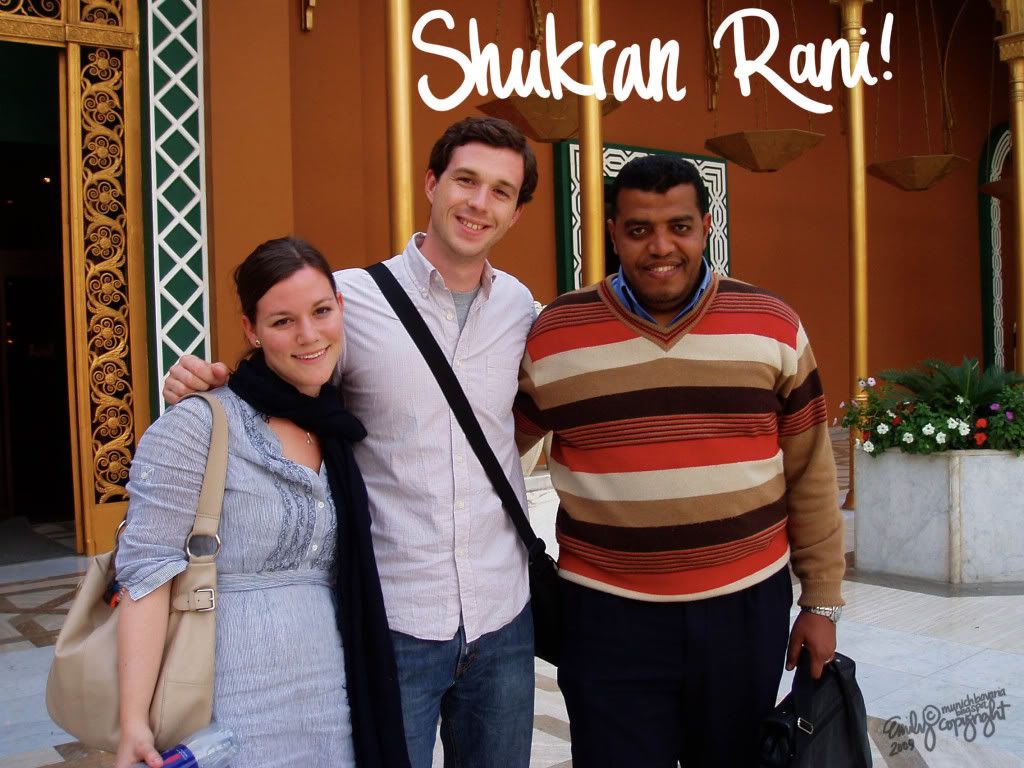 Having
Rani
to help answer questions and take care of everything we would need to explore the city was something that helped make our trip wonderful. Of course people can and do get around town on their own, but I highly recommend having a private guide to make things easier.
Cairo has several fringe societies, namely - The City of the Dead and Mokattam's Zaballeen (Garbage Collectors). While pollution is a great problem in Cairo, many of the Coptic Christians are trying to help the issue in sorting trash and recycling, which you can read more about from Kids with Cameras, an interesting way to empower the often outcasted youth in this community. You can even purchase prints to help their cause!
There was also a film called "Garbage Dreams" by Director Mai Iskander that premiered this month at the SXSW Festival in Texas, that is based in this area. While we didn't make a special trip to this area, I'm pretty certain we passed it.

If you care to read about a tourist's perspective about the
City of the Dead
or
Zaballeen
, just click on the links.