The Pink City is a magical place. I love the splashes of color, the interesting patterns, and of course the shopping. It was painted pink to represent hospitality for the Prince of Wales that visited in 1853. I can only imagine what a journey that was. The pepto pink and those lovely hanging lights make it feel like a movie set.

The initial shock of India started to wear off - the poverty, the dust and dirt, everyone wanting something, and the guilt for having more than others. These qualities linger with me and give me a lot to continually think about.


Unfortunately the heat isn't something I'd ever get used to, but it's part of India. Thankfully there were a lot of distractions.

Random notes + photos:
- Hawa Mahal (Palace of Winds) is one of the most famous sites here. It's very ornate and distinctive.


-Our guide told use how the cow is such a sacred piece of the Hindu culture and that they use all of its byproducts in ayurvedic medicine. We noticed dung patties drying and he told us they were delicious... still not sure what to make of that.



- We kept seeing men with large silver jugs. In these jugs they had milk and would dip their hands in the milk to determine how concentrated it was, which would determine the price it sold for.


- The city is one of the best planned in the world, which piqued my interest, because I love urban planning. Interestingly, we heard multiple times how they hold horoscopes and gemstones in high regards. Jaipur is a prized city since it is set up according to 6 sectors with 9 blocks, which were based off the planets. Every street is 111" feet wide and all streets are on a 90 degree angle. Our guide said that religion and profession dictate where people would live.


- Astronomy is a long standing part of Jaipur, which is evident at Jantar Mantar - a sophisticated observatory that holds the world's largest sundial (Samrat Yantra). You can literally watch time pass and most impressively there's an accuracy of 2 seconds. (You can read more about it at the WebUrbanist)


- Supposedly 70% of the world's gem stones are cut and polished here. Then again, maybe that's a sales ploy. We were told multiple times that Indians invest their money in jewelry and land. It wasn't the first time there were plenty of things I would have loved to buy, but baggage space didn't allow for it. Instead I bought several custom made tunics, which arrived at our hotel several hours later.


- The Amber Fort was particularly astounding due to the architecture, view, and artistic details. It had some impressive vegetable dyes in vibrant colors that have withstood both time and weather.


- We were particularly interested in the elephants, so we asked what it takes to own one and how the owners can afford them. We found out they are traditional for grooms to ride for 1km when they get married and they cost 11,000 rupees ($230 USD) for weddings and a minimum of 1 million ($20,800 USD) to buy one.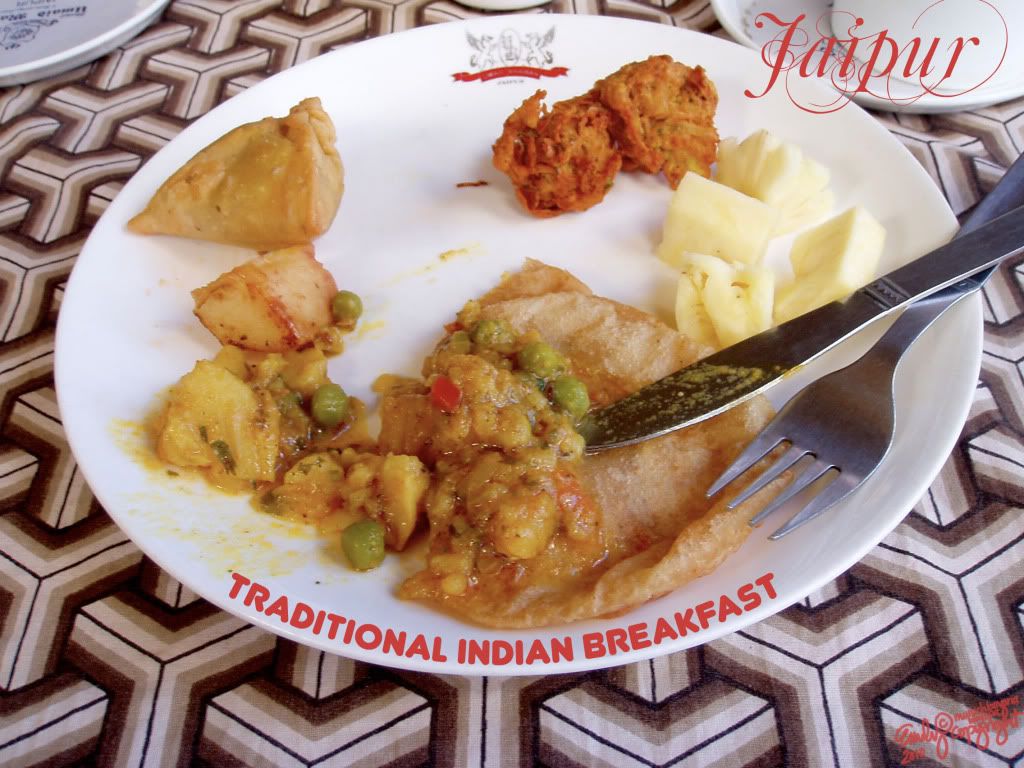 - Our first introduction to double standard pricing... we noticed the neighboring table at dinner was given another menu with local prices and our bottled water was seriously inflated from what we paid in Delhi. It also doesn't help that we haven't exactly figured out how to tip without thinking of Western standards and being overly generous... wouldn't you know that waiter was waiting on us hand and foot at breakfast the next morning.

- There were monkeys running around on city walls. Unfortunately they were too fast for me to catch on camera.




...next stop Agra - and the Taj Mahal!