We added another travel spot to our annual line up: London!
It's going to be so nice... people speaking English, endless book stores, awesome restaurants, seeing the Olympic build up, Pierre Hermé, and Indian food!
I think I'm most excited about the instillation by
Yayoi Kusama
and the
Damien Hirst
retrospective (his very first solo) at the Tate. One would be reason enough for a visit, but both is a dream!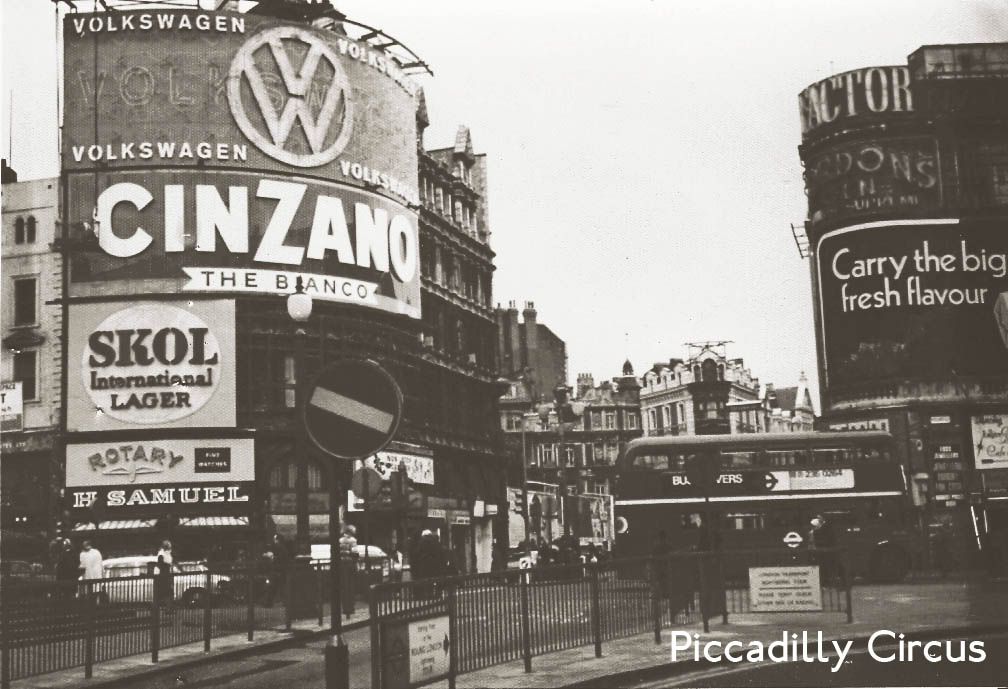 In the meantime I'm compiling a list of restaurants and places to visit while we're there. Chances are good we're not going to make it to all of these, but it will be nice to have a list for next time.
As always, I'm open to suggestions and recommendations if you have any to share!
London Pop Up restaurants + shops
Pollen Street Social
Zuma
Ottolenghi
(I have his vegetarian cookbook,
Plenty
, it's great!)
Dock Kitchen
Fernanadez & Wells
Sketch bar
(When I think of London it always brings smile to my face, because I think of my mother-in-law telling me about a family trip when Stefan was child. He heard his Dad speaking English with the hotel reception and said, "Das will ich auch machen!" / "I want to do that, too!")
(old photos from one of my in-laws' trips)