Our next stop was from Chicago to New York. It worked out nicely because the flight was significantly cheaper to fly a multi-city than round trip from Ohio to Chicago. I was excited because that meant I would get to see Mary Beth. Our visit seemed so short, but time with her always passes too quickly. The three of us were lucky enough to have a dinner date at Amy Sacco's restaurant Bette, which was wonderful. If you go I highly recommend the truffle fries!

Stefan and I felt like we were eating our way around town. We were happy that we are accustomed to walking, so we didn't feel too guilty about all of the great meals we were having. We stopped at Mesa Grill, Bobby Flay's Southwest inspired restaurant when we got into town. We had a delicious brunch and it made me like Bobby Flay even more than before. There's something so sweet and cute about him.

New York City is fascinating and large (yes, that's stating the obvious). I love the unique areas like Canal Street in the china town, although I don't think I could hear 'hand bag, hand bag, you want hand bag?' one more time.

NYC reminded me of Paris. Too much to do and see and quite overwhelming. We loved the views from Top of the Rock and walking through the quaint neighborhoods. There was so much character and bussle that I can see why so many people love this city. It also had a European feel because you really have to know what you are looking for because there are so many little niche shops.

We stumbled upon Magnolia Bakery with their super cream cheesey frosting (they were quite delicious). I think that is part of the charm and appeal... you never know what you are going to run into. I also really like the colors... the grays of the buildings and the bright yellow cabs.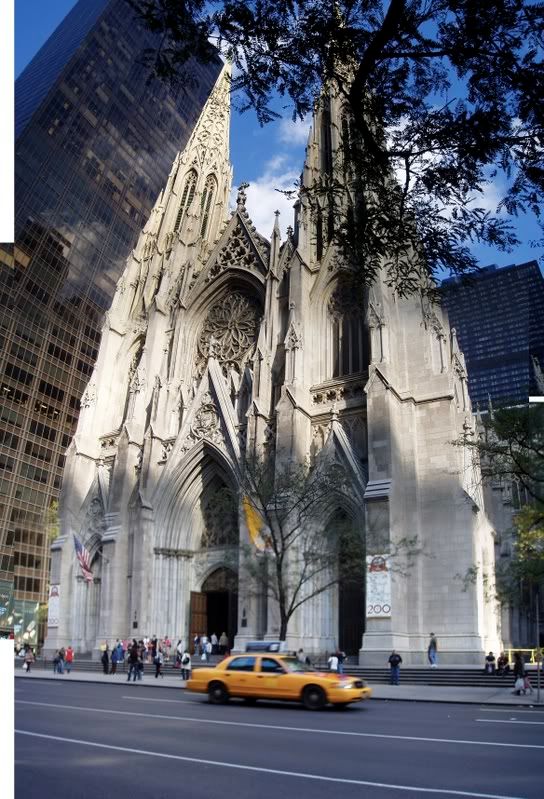 Stefan bought me some beautiful eternity circle earrings at Tiffany's to celebrate his promotion. I will always cherish those. And the interior resembles a bean, like cloud gate in Chicago! Yes, I am sentimental like that.