There are plenty of resources online regarding long term travel. Here are some that I returned to again and again, as well as a few tips of my own.


If you are planning a trip around the world or for an extended amount of time it's difficult to know where to begin.

This is where we started. These were our our first considerations, and this is a bit of information about our stops along the way (this is still being updated).

You can also pick country or city specific posts by scrolling down on the right.

These are the places we have visited so far:


Here are a plethora of helpful planning links that I frequently use -
Plane
Star Alliance Around the World planner
- We chose Star Alliance because of Stefan's Senator Status and also because they fly to the destinations we wanted to visit and they also give us flexibility (we can change dates without paying a fee).
kayak
- we frequently use the multi-city tool and I love that it stores my past searches for future visits.
skyscanner
- this also scans budget airlines, which can be very helpful in Europe. I also love that you can search by price if you don't care where you go, but don't have tons of money to spend.
Flight Stats
- delays and other important information
Flight View
- track loved ones as they travel
Flight Memory
- keep track of your own flights and stats on airtime
Seat Guru
- find the best seat so you have some extra leg room
Startrax
- safety ratings for airlines if you need a side flight
Train
Seat 61
- Very concise and well put together information regarding trains around the world.
Make sure you purchase country passes before you get to the country. Often times they are not available once you've arrived.
Bus
Busabout
- I've never taken one of these tours, which seem geared towards a college crowd, but I like the idea of traveling above land and stopping in various cities.
Automobile
How far is it?
- calculate distances between cities
Google maps
- maps and step-by-step directions between multiple locations.
Meet Ways
- find a meeting point in the middle
Everything
Travel Independent
- this is an incredible resource that is a one stop place to find useful information regarding any and all aspects of being gone for a long time.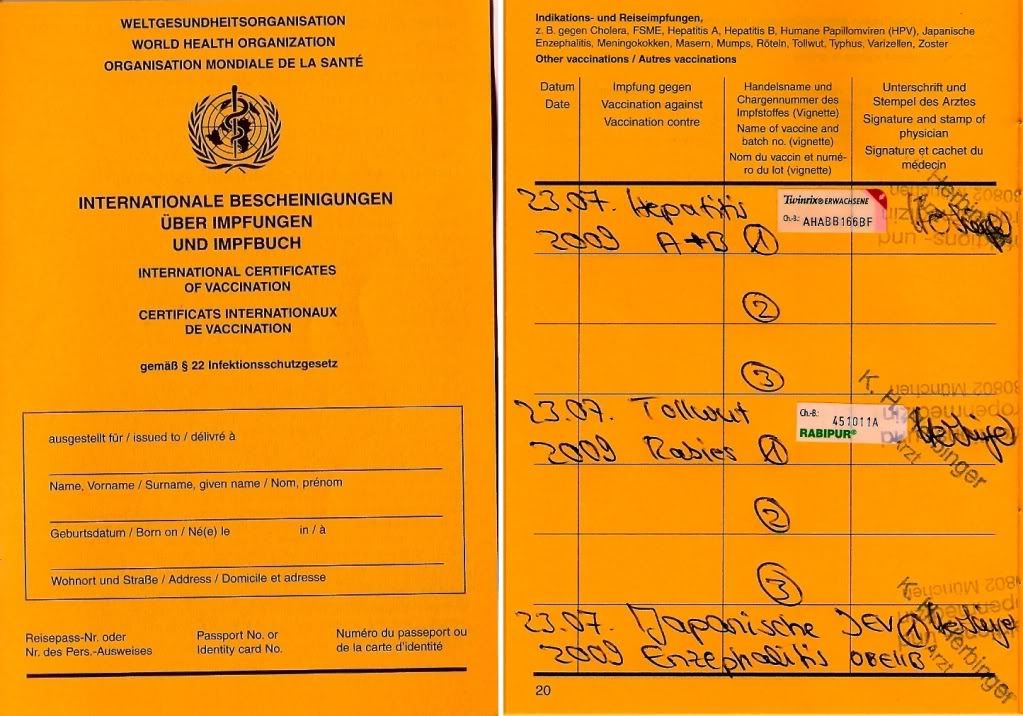 Health + Safety
Centers for Disease Control
Fit for Travel
Travel Cautions + Warnings
Travel Registration
(for US citizens)
Medgle
- search your symptoms
What bit you
- images of bugs and their bites
Research
Project Visa
- Which countries will you need a visa for and embassy information
Country Specific Information
Travel + Leisure
Time Magazine city guides
Budget Travel
NY Times Travel
Condé Nast Travel
Concierge
World Travel Guide
Famous Wonders of the World
43 places
lonely planet
Packing
What to Pack
- while it seems straight forward there are a lot of things that are completely not necessary and can be purchased along the way.
There are plenty of stores online to help make getting supplies easier. I also suggest heading to your nearest outdoor sports shop and a home goods store. We found many practical things that were added to the 'What to Pack' list.
Here are a few of my favorite Travel brands:
ExOfficio
- wicking and quick drying undergarments
The North Face
- high quality and very durable
Columbia
- feminine and simple outdoor wear
I know every country has their own take on these. If you have time in advance to ship things I also suggest checking out
Campmor
and
Backcountry
, for discounted apparel.

Hotels
Trip Advisor
- see actual candid photos and ratings of hotels and the reasons people like them or don't. There are some major gems if you just look.
airbnb
- vacation rentals, private room, and sublets. It always is nice to walk onto the city streets from a neighborhood or unique location rather than a massive hotel. It's a quick way to feel like a local and stay like one, too.
hotels.com
- for every 10 nights you stay you get a free room. If you frequently travel this is a really great deal. I also like that it doesn't tie you to one chain.
hostelworld
or
hostelbookers
- I'm not opposed to staying in a hostel, provided I have a private room / bathroom and it is highly rated. Just check out
the best boutique hostels
and you'll quickly see it's easy to save money and sleep in style.
hotwire
- this unfortuantely only works in the US, but you can get a real steal if you simply need a place to stay last minute.
unusual hotels of the world
- if you're looking for offbeat this is a great place to start. Some of these are seriously out there. We've stayed in a hospital and I have to say it was lovely.
Design hotels
Splendia
Desighhotels
Epoque
Small Luxury hotels

Restaurants
Food and Wine
Zagat
Chowhound
San Pelligrino 50 best
Unusual Restaurants of the World
Interesting and random travel links
Travel Math
- a calculator that helps with distance, time, and budgeting
Walki - Talki
- audio walking tours for your MP3
single serving
- free pocket sized travel phrases in a large number of languages
Trip It
- organize your travel plans
Smug Mug
- upload your photos to share and download them in full size once you get back.
gadling
- travel related news, gadgets, and photos
XE
- money conversion
Panoramio
- explore the world through other people's photos
locr
- locate your photos / geotag through various methods
Hopefully there was something here that will be helpful and useful for you in the future. I'll add more links over time.