Some of this list is slightly laughable for going lightweight, but to each their own.

I included anything that people would potentially want to bring, so you can always cross things off your own list as you see fit. Thanks also to my friend Cait, who is also planning a trip. It's been so nice to compare lists and have someone to double check with.

Don't forget the added bonus of packing light is having plenty of space for the treasures you find along the way!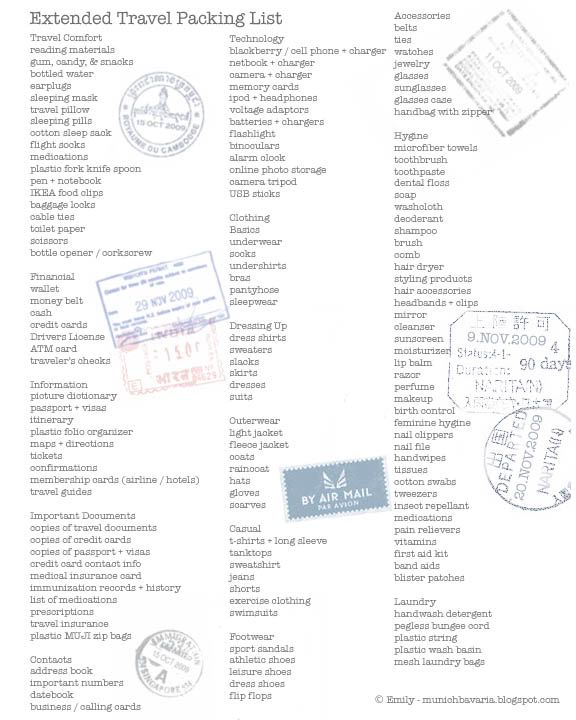 (click the image to see it larger)