I always stop at Viktualienmarkt to purchase berries and delicious foods. It's definitely a place where tourists and locals alike flock to for a quick lunch or specialty ingredients to make meals at home.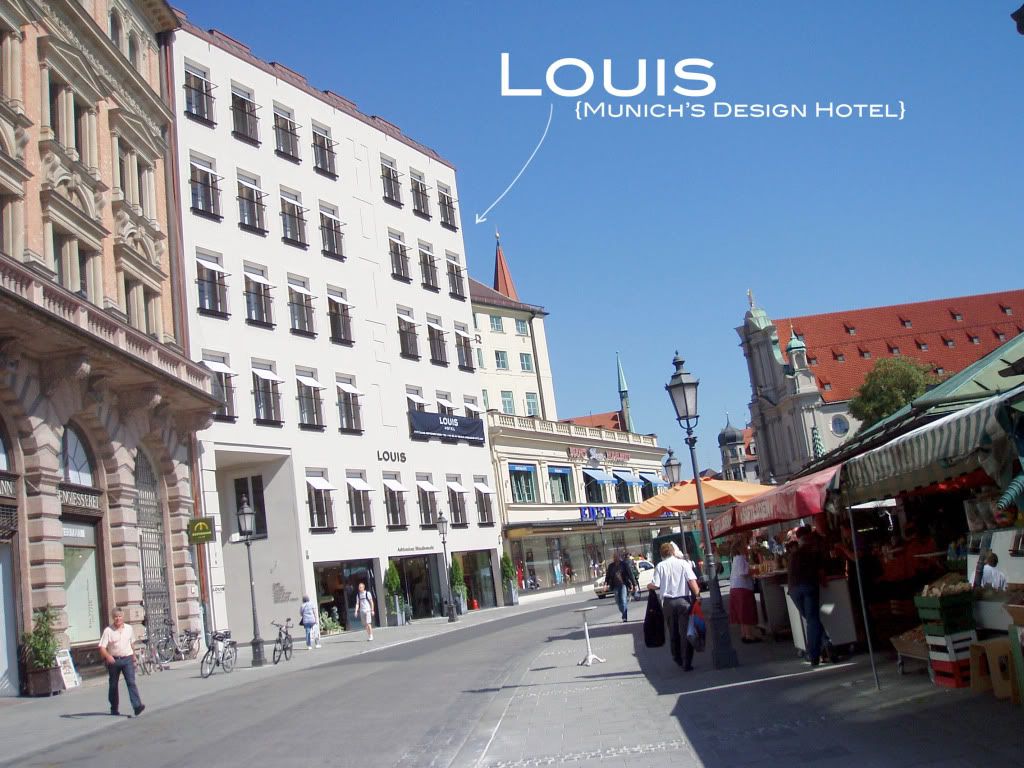 Right by the auction house there has been a lot of action for what seems like an eternity. A new chic façade has replaced the scaffolding and left a beautiful sight in its place - the Louis hotel. I'm glad that we finally have a design hotel here in Munich and what a fantastic location!

You can read a bit more about it at design hotels. I'm also looking forward to trying their new Japanese restaurant (Restaurant Emiko) and Asian Tea.

Hopefully we'll be able to try the restaurant out before our trip. It opens September 9th.

Can you believe we leave for our adventure around the world 3 weeks from today?