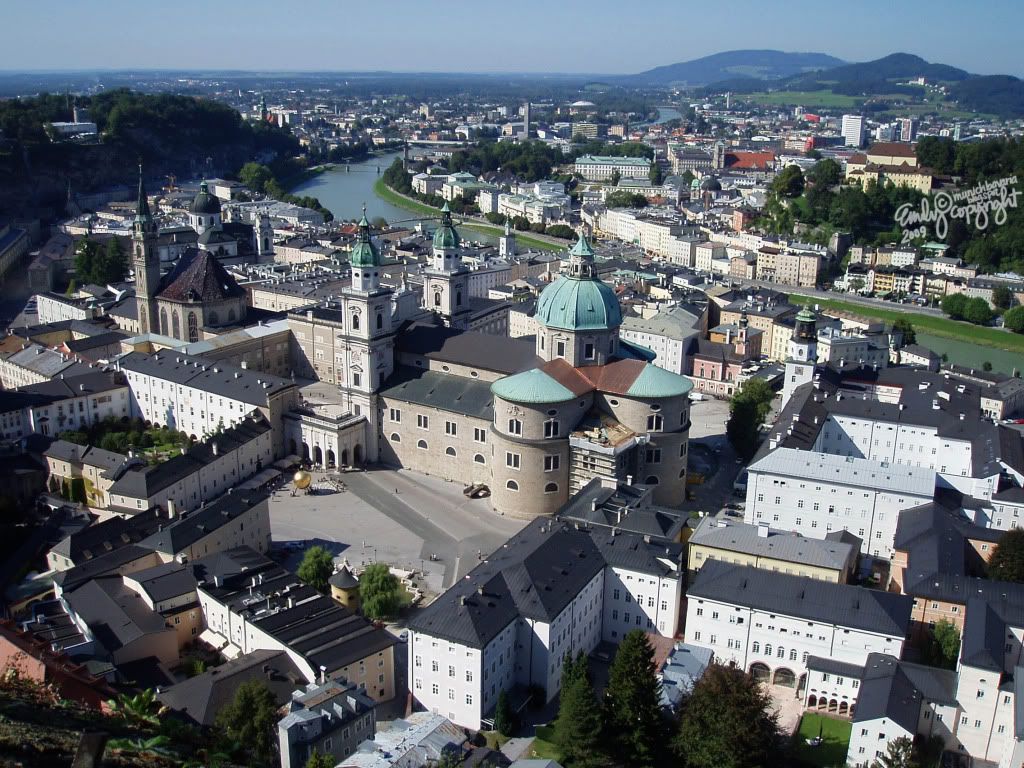 Stefan joined me on my final tour before we head out on our big 4 month adventure. It was so nice to have him, because it was a long day. We had some characters including the kind that turn up over 15 minutes late, which required hauling it to the train station - complete with a grandma in a wheel chair. We thankfully were able to catch our train with only a minute or two to spare.

Stefan and I decided to stop at the St. Peter's Stiftskeller for lunch. This is one of the oldest restaurants in all of Europe and dates back to 803! On one of my tours, a few weeks ago, I had a couple who invited me to lunch there, however I had already been invited by another couple to another place, so I had to turn them down. (Bummer!)

After their lunch they were raving about the schnitzels. The woman was telling me she had the veal schnitzel and she was so impressed she was asking about it and they said they have a special schnitzel oven. Most schnitzels are made in a pan with way too much oil, so I try to avoid them... and I don't eat veal, although I will on occasion eat poultry, which they also have.


We both ordered a schnitzel today and I still think mine are better, although these were decent. I think I'm just a sucker for home made food, even if I have to be the cook. I make my own - from scratch, using this schnitzel recipe. If we have a loaf of bread that needs to go I will use that, and if not I use panko (Japanese bread crumbs). We usually eat ours with Heinz curry ketchup instead of making the sauce. You can make them to celebrate your own Oktoberfest at home.