I couldn't leave Munich without writing a little bit about the 176th Oktoberfest.

As we arrived we noticed people sleeping in the lawn. Amazingly some people come to Oktoberfest without a place to stay. They put their luggage or bags in the train station lockers and are able to shower at the Hauptbahnhof. I can't even imagine.

The Australian consulate even relocates to Munich during Oktoberfest from their Berlin office, because people often lose their passports / wallets. If they don't have an ID it makes getting a train ticket more difficult.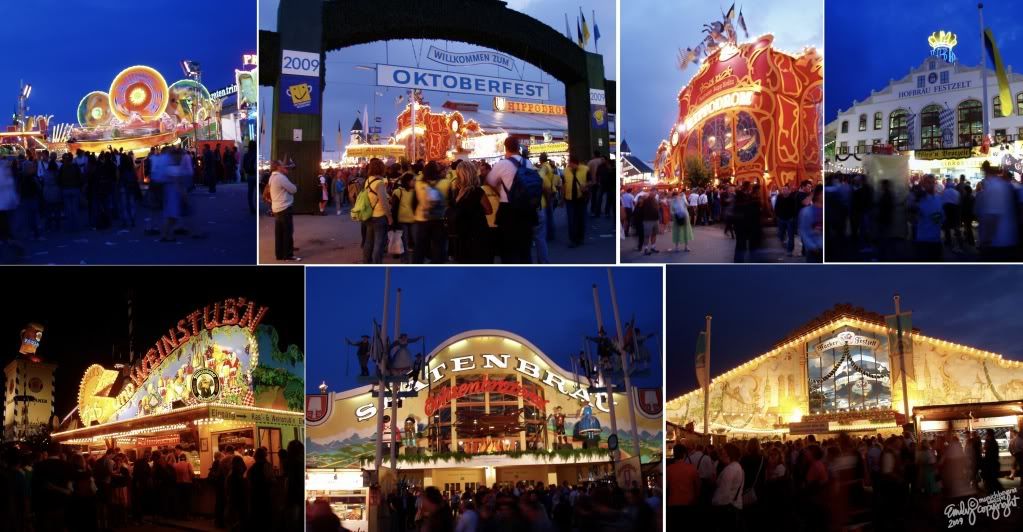 We walked through on opening night, because I love seeing the lights at dusk when the colors are so beautiful. The tents were packed and the drunkards were everywhere.



Not only is tons of beer consumed, there are also plenty of carney rides. I never go on them, but it is interesting to watch. The 'Top Spin' was particularly interesting, because it nearly dunks the people in water. I also love the 'star flyer' sky swing, but I don't know that I'd have the nerve to get on it.


There were bachelor parties, couples strolling through, and plenty of food for drunken hunger pangs. In some places you can walk through and feel as though your lungs are coated with sugar from the saccharine sweets for sale. They are never as good as they smell.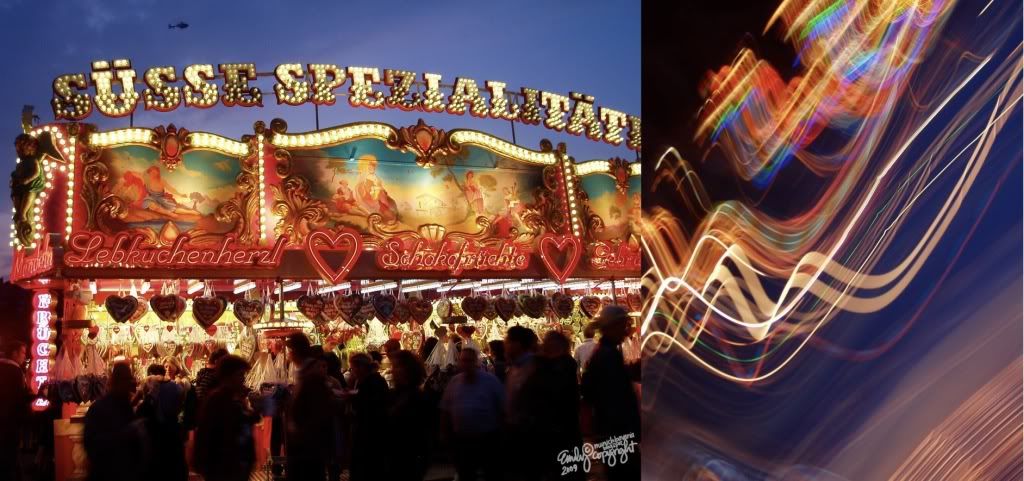 It's a great place to visit for some interesting photos - if you can handle being run into by drunks and dodging the manure and detritus on the ground.

We'll get decked out in our tracht and celebrate tomorrow.