We are really making progress on the travel plans, which is a very good thing considering we leave 2 weeks from today. I don't even know how to comprehend that. The planning phases are at times very exciting and at other times slightly frustrating, but so far things have worked out wonderfully. (knock on wood!)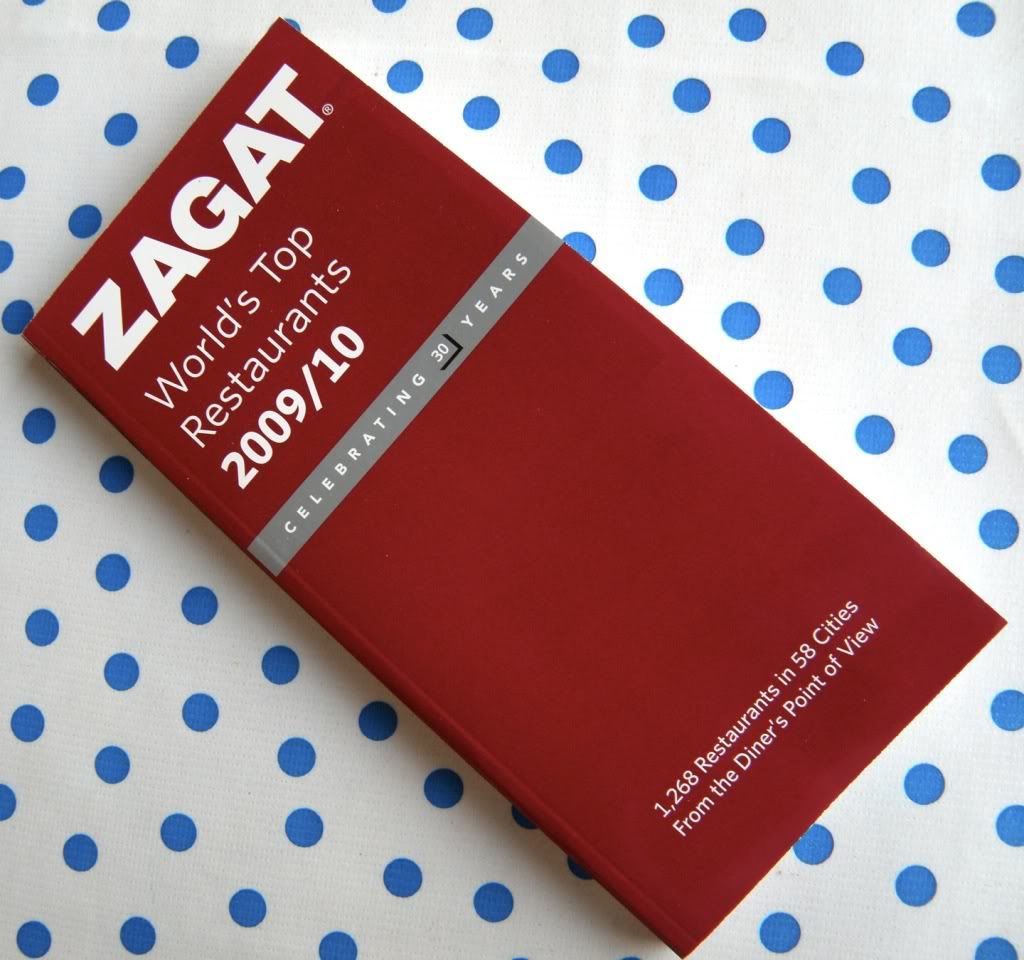 Our vaccinations are completed, all of our flights and trains are booked, we have reservations at some pretty stunning hotels - and restaurants.

(As a side note, I just received the Zagat Best Restaurants in the World book today, simply for rating my favorite European restaurants on their site. I'm so excited to check out their recommendations for the cities we'll be visiting. If you haven't signed up I highly recommend it - they send you fun little surprises like this book.)

I'm also really looking forward to seeing friends along the way. The last things to do are to finish up our work weeks. This is Stefan's very last week of work for 4 months! Mine ends next week. I've really enjoyed talking with the tourists and getting tips from about their homelands.

We've exchanged money into a rather large stack of US dollars. We need to pick up our final visa, check our packing list, print our tickets, and then we'll be ready.

The best part is that we get to celebrate before we leave - with a visit to the Oktoberfest! Not bad at all.

If I get some time in the coming days I will try to write a list of things we'll be packing and what we've had to do in preparation for such a long time away.