We spent the greater part of the day traveling by car from New Delhi to Jaipur.

It was a bit of a surprise that the tour company owner wanted to meet with us since he was out of town when we arrived. He lived slightly outside of New Delhi in a place called Dwartha. One thing he said really resonated with me - he tells his children how much he appreciates living a little outside of the the New Delhi chaos, because they can see the stars at night. Isn't that sweet?


The drive to Jaipur was long - insanely long. At each tiny village that we encountered there was traffic, not to mention there aren't really any rules for the road. 3 lanes of traffic turn into 5, and they are shared with people pushing goods on bikes, scooters, the occasional animal and often also pedestrians. Stefan particularly liked the trucks that were so festive.


The closer we got to Jaipur the more we saw wild life... cows, camels, goats, monkeys, and even elephants.

Seeing people working in the fields made me really feel as though we were stepping back in time, until we saw people on their cell phones on the sides of the road in the middle of nowhere. One thing is for sure - there is plenty of work to be done and the people here are very hard workers.

It seemed very misplaced to see billboards of jewelery companies along the way when the people working in the area would most likely not be able to afford things that luxurious. In India there truly is a market for anything. With so many people everything from the inexpensive street foods to the 5 star restaurants are filled.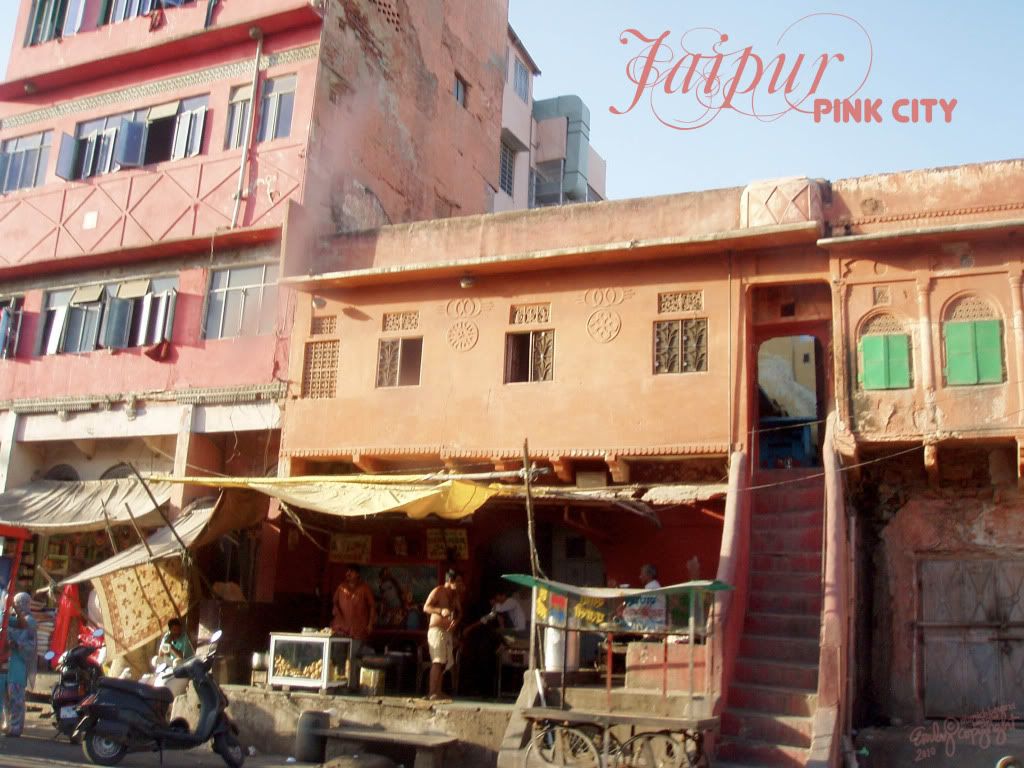 Once we reached Jaipur I was thrilled to see such interesting architecture. This is nicknamed 'the Pink City' and the buildings demonstrate exactly why. It is a very striking place that most closely identifies with the India of my thoughts, although it's still sensory overload.

In the end our poor driver was on the road for nearly 7 hours - including arriving right when it was Jaipur's rush hour. We checked into our beautiful hotel, had an exorbitantly priced dinner, and then decided to call it a night.