I've been loving Jamie Magazine since I was sent a copy by a friend.

Being a book lover I appreciate the luxurious feeling of the uncoated pukka paper mixed with the photos from David Loftus and the incredible fonts. It certainly makes for an insanely gorgeous magazine.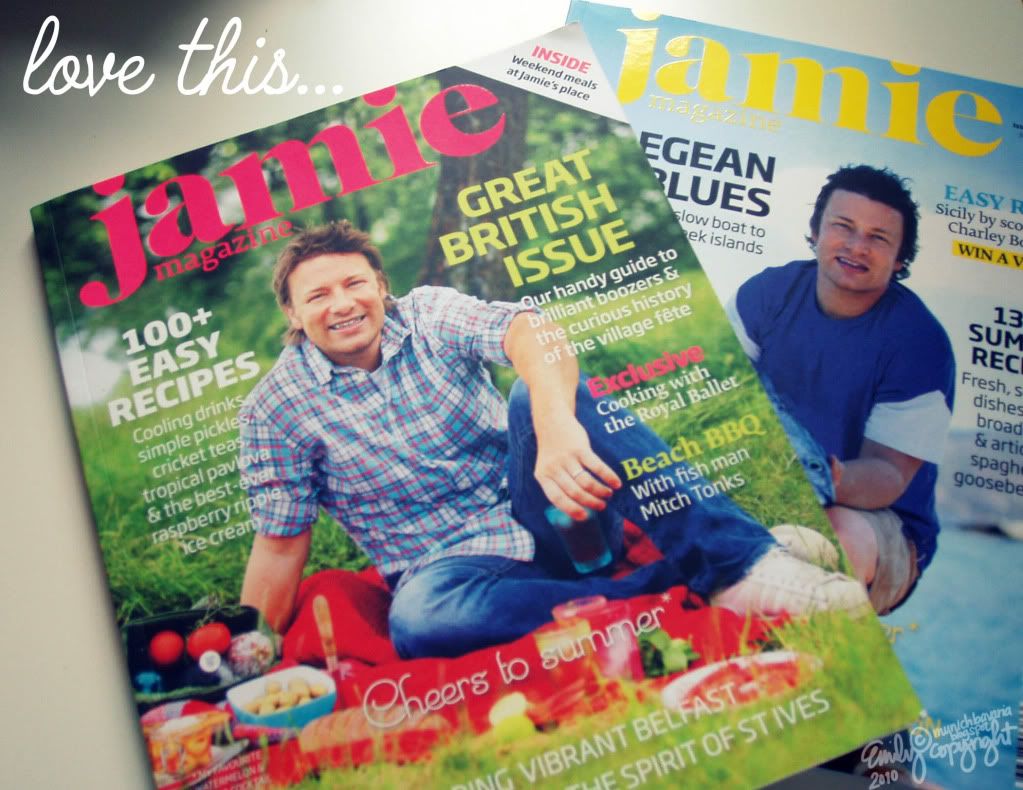 Unfortunately I haven't found the magazine here in Germany - even at the international booksellers. (I found this magazine here in Munich. You can purchase it at the Hauptbahnhof International Magazine shop for 10.50€)

Stefan enjoyed reading it too, and I'm all for anything that encourages him to cook with me! I may just have to get a subscription from the UK.

You can flip through some of the back issues here.

In case you are interested, here is a list of some fonts that are in the magazine:

Monte Carlo Script NF
woodtype URW D
Fedra Serif B
Quimby Mayoral, which I purchased today!
Soho Gothic
Meta Hairline

We'll be heading back to London in May and have already made reservations at the River Café, where he was a sous chef. I can't wait for a great meal and to pick up his newest magazine!

If you're in the US, you can even check out the Food Revolution and sign his petition for healthier school meals.