Another German class came to an end. I really loved the class. Everyone put forth a lot of effort and came from such diverse backgrounds.


Cait made some delicious and beautiful 'fairy cakes' (cupcakes in American English). Sapir brought the kids that she is an au pair for. They entertained us and touched everything with their chocolified hands. It was pretty funny to watch them gorge on chocolates and cakes.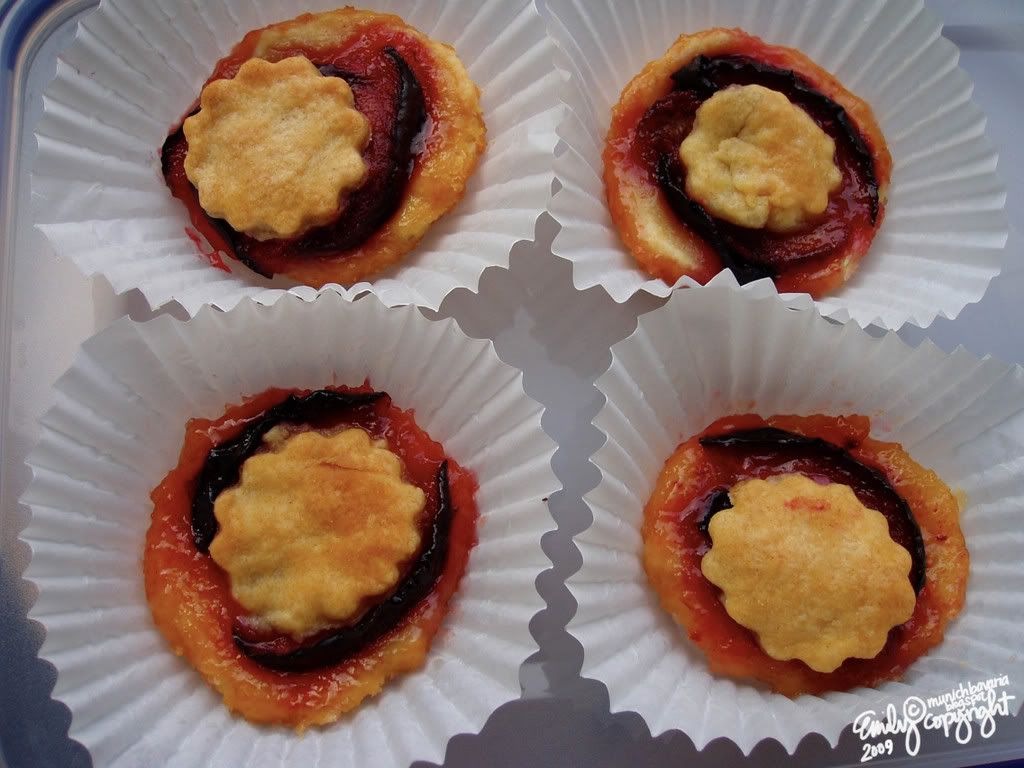 I brought my favorite candies from America called Take 5. They have chocolate, peanut butter, carmel, and pretzels in them. I also made some small Zwetschgendatschi (plum tarts) and pumpkin cookies.

During the course we had to give a presentation. Sapir gave hers on Israel, her homeland, and then Andrea asked if there was a good Israeli restaurant in Munich. Someone mentioned one called 'Cafe Schmock'. She looked surprised and then said that means penis in Hebrew. I don't know if it was an error in pronunciation or not. When she asked if anyone had any questions Ugur said, 'Wait a minute, I don't understand what 'schmock' means.'

These are the lost in translation moments that I love.

Our next class started on Monday and it's an even larger and more diverse group of people. At least most of the last class has continued so we are together.

I'm still trying to update as often as possible.