My mom doesn't have the best luck with vacations. When we were children we'd often go to the Outer Banks and Carolinas - only to be confronted with a hurricane. It really became an expected occurrence.

It's been quite some time since my parents have traveled to Europe, and it's almost comical how history repeats itself. They were even having strong winds, which Stefan translated to be a hurricane, despite the fact water isn't so close.

To make matters worse, not only was the ground crew at the Munich airport striking, it appears as though there is also going to be a strike with the S-Bahns on Monday when we arrive. We'll probably take the S-Bahn from the airport, even though Stefan will drive there to meet us with the car, because we have a fair amount of luggage. Munich has two subways, the S-Bahn and the U-Bahn, so we're not at a complete loss and they usually have things running as smoothly as possible with more delays.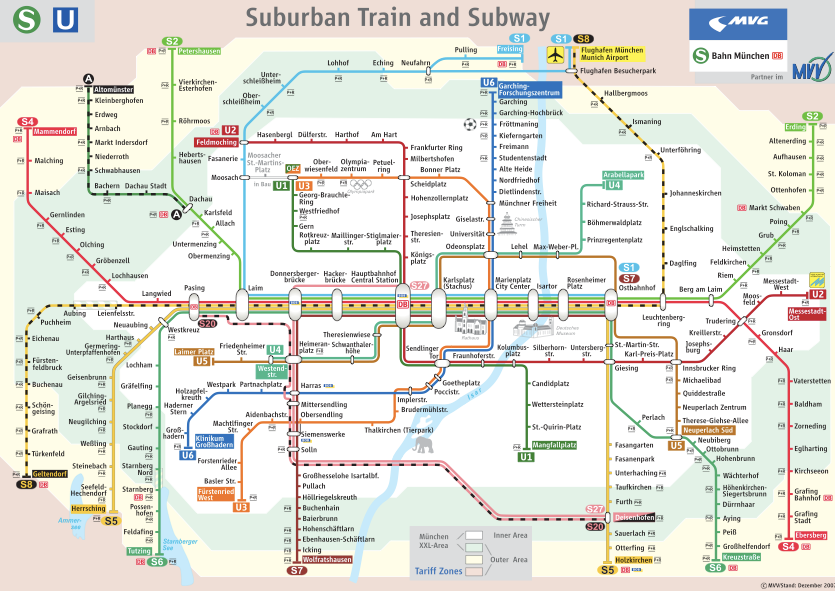 Although the strikes in Europe aren't fun for anyone, they do get things accomplished. I like the pro-active approach even when it affects my schedule. If anything, being a tour guide it gives me the day off, but people seem less concerned and learn to work around it. I like the leisurely pace and understanding during times like that.

I was hoping that the weather in Germany would be at least 50⁄°F / 10°C, especially since we are having a blizzard here. A real blizzard. It's 18°F / -8°C with heavy winds and snow for over 24 hours, so I guess anything is better than this.


| | |
| --- | --- |
| | |
I'm spending my day playing with my dog in the snow and packing to prepare to head back home. My bags are already so heavy. I'm bringing over 20 books, for some variety, shoe boxes packed with food, and my little buddha bank. That little chubby face makes me so happy. Isn't he precious?
Now I'm just hoping our flight is able to leave tomorrow!