Lately I am loving to do little creative projects. Last night I made a DVD for my parents, so they could take it to my Grandma's house and show her photos from their visit. I was happy that I can put descriptions directly on the photo, so they'll know what each sight is.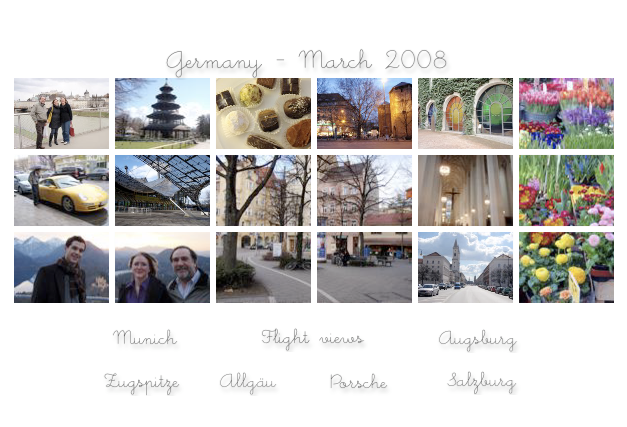 Then I got to thinking about the book on CD (it ended up being a DVD because it was so big) that I made for my friend Ryan with my digital voice recorder. I have a new found respect for recorded book readers, even if they have studios to edit things.

If I have the patience I may try to do something to combine the two. The possibilities are endless and make great little surprises to find in the mail.