Today we went to visit Stefan's parents and then stopped off at Neuschwanstein.

Stefan's parents had some beautiful crocus that were blooming in their garden. I was happy to see some bees swarming about, since I keep hearing how they are disappearing more and more. It's great to see little touches of spring cropping up. I'm a sucker for pretty little details.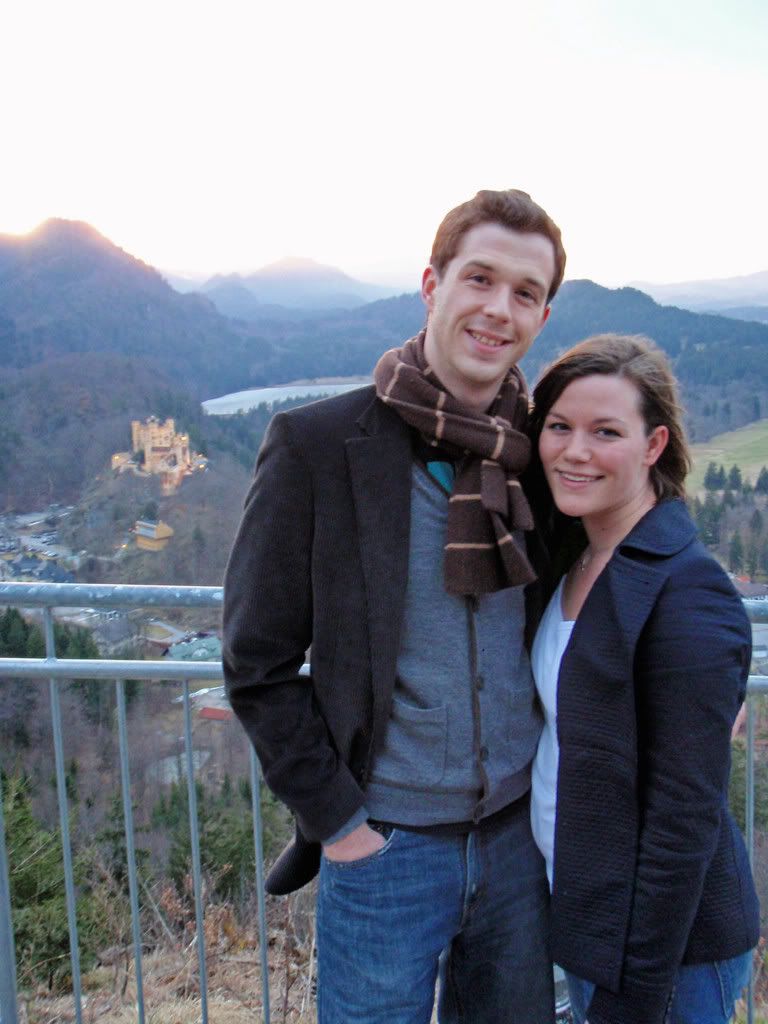 It was also fun to see our parents together again. I found myself taking on the role of translator when conversations diverted into German. It reminded me of how times were when I didn't understand much. My mom was particularly interested in how long it took me to understand and learn where things were in the city - those are the small details that I can't pin point a time, probably because they happen gradually and also because I didn't spend tons of time dwelling on the small things.

We had lunch together - leberkase and potato salad and then set off for the mountains. The traffic was ridiculous due to the Bavarian Easter holiday. There was one tunnel towards Austria and when the traffic becomes chaotic they open it for 10 minutes per side while the traffic backs up on the other. I could not figure out why people were so overzealous to leave. I thought it would at least be more practical to leave the next day to avoid the rush. Evidently many Bavarians disagreed.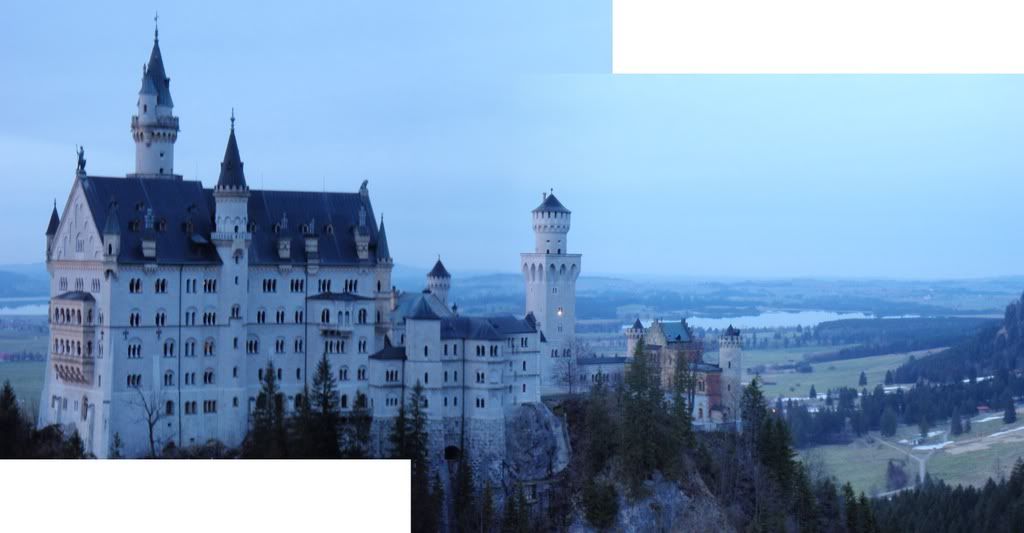 Thanks to our trusty maps and my Dad's navigating skills, we made it to Neuschwanstein and had a pleasant drive through some small villages. Initially we weren't sure if we'd make it up to the castle before the sun set, but fortunately we did and the site was just beautiful. I was impressed with how quickly we did make it. I had fun telling the stories I know about King Ludwig II and about the tourists, which you can read about here.




I must say the the castles were more beautiful than the previous times I have visited. Perhaps it's due to being there with fewer tourists or the beautiful day - complete with a sun set over the Alps, but something was more wonderful there. I also love how Hohenschwangau seemed to glow as it became dusk.

We finished our evening up with a traditional Bavarian 'brotzeit' - an array of meats, cheeses, and assorted fruits, vegetables, and breads. It was a great night and a joy to spend it with family.