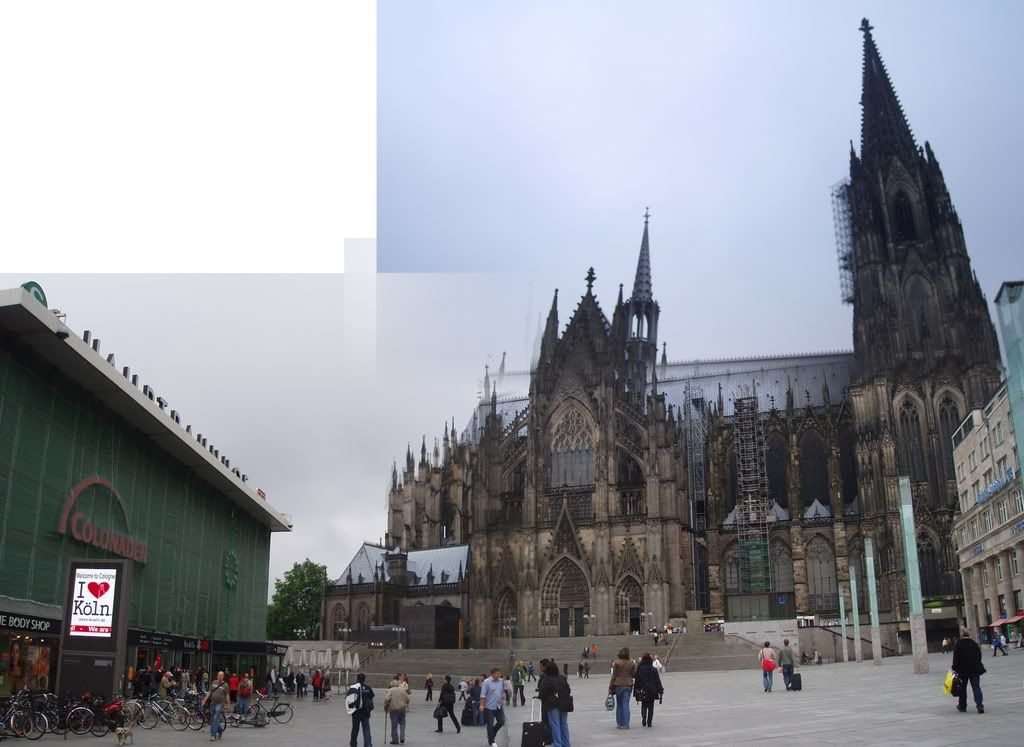 I started my trip to Amsterdam with a flight to Köln to meet Stefan, who was there for work. It felt like we were on a blind date when I arrived because I called him and was telling him what I was wearing and trying to spot him among the tourists. We met up at the Kölner Dom (cathedral), right by the train station. It was nice to have some time before we boarded our train to Amsterdam to walk around the city.

I don't know too much about Köln, besides it's known for it's cathedral, German TV production, large carnival celebrations, and Lukas Podolski - a famous soccer player.

As we walked through the streets to the Rhein River we passed an Aussie pub around 9:30am. It was filled with men watching a rugby game. I got a good laugh out of that.


In the Cathedral I really loved the stained glass window by Gehard Richter. It has a digital feeling to it that seems a bit misplaced for the church, but it was very unique and colorful. Also nearby was the museum and their wonderful book store. I was delighted to see a new book by Philip Waechter, who is quickly becoming my favorite German children's book author. The book was about a little boy who lives and breathes soccer and wants to be a famous player - only at the end he considers being a drummer. He really has beautiful illustrations and cute stories that are easy to identify with. I saw he has another new one while we were in Amsterdam, however it was all Dutch, so I ended up with something else.

Stefan was well prepared and booked first class train tickets for us. It was a 3 hour trip with the ICE train, but it was very relaxing.

Next stop - Amsterdam!