Since I love subways we went to the London Transport museum, which is directly at the Covent Garden subway (as a side note I wouldn't recommend taking the steps when exiting - there are 193 of them!).



The museum is very kid oriented and unfortunately a little less than I hoped it would be, however the little ones were enjoying themselves. There was a lot to look at, but maybe because I've been to the Deutsches Museum and was able to see how subways were built.


This museum didn't seem as sophisticated, but they did have large exhibits of their underground art series. In all fairness it's dedicated to all forms of transport and not exclusively subways.


The Tube has such an interesting graphic quality - it's easily identifiable and I really appreciate that they have taken a rather mundane space and used it as an art platform. The marketing posters are interesting and definitely have a lot of visual appeal.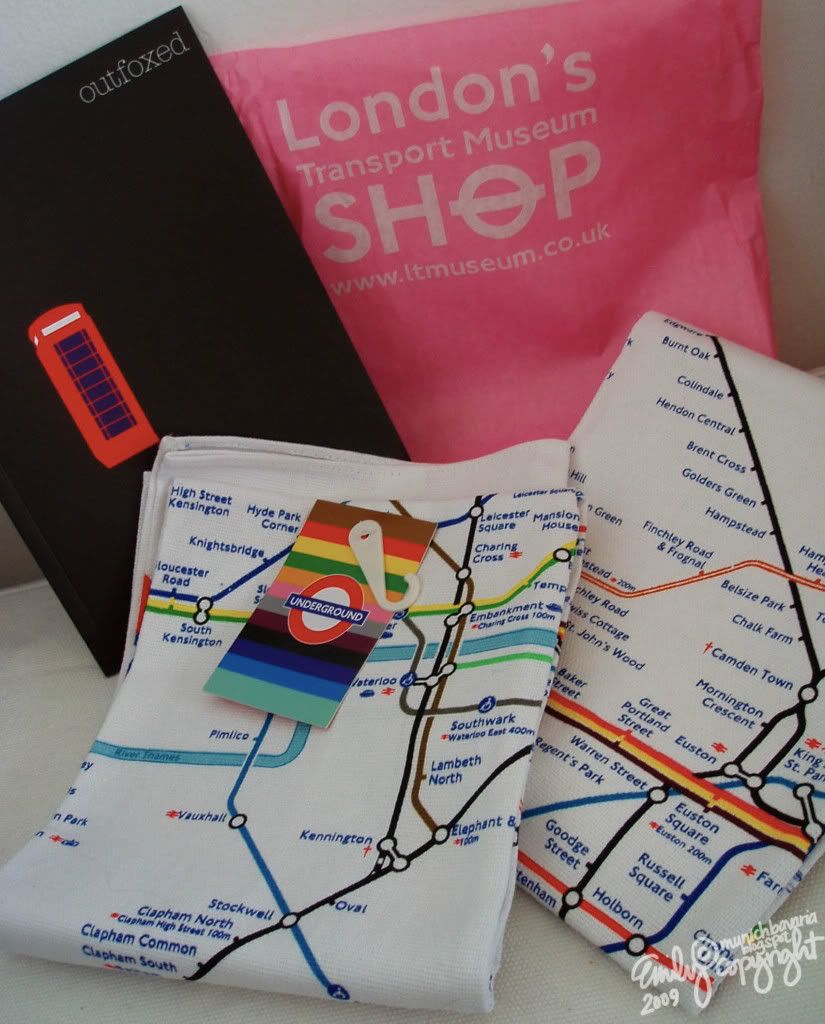 The gift shop was really impressive. I loved that you could purchase posters and virtually anything with the tube map on it.

I bought several dish towels for my slightly subway inspired kitchen and my quintessential children's book. They also had toys, dish wear, and clothes, as well as many books spanning all topics of transportation. The shop itself is definitely worth a visit.