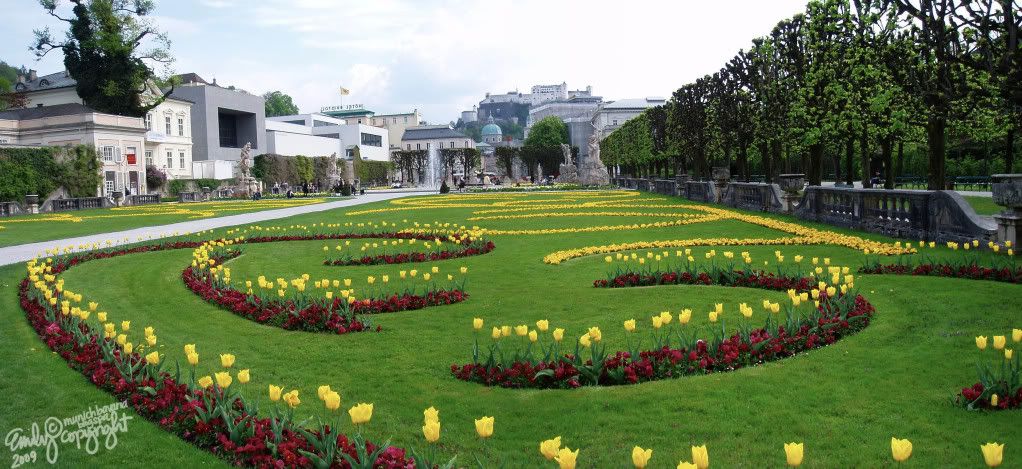 Even though I have been giving tours to Salzburg for nearly two years, I love going back. Not only do I get to meet interesting tourists from all around the world, I also get to appreciate the different restaurants and changing beauty.


The Mirabell Gardens are blooming and absolutely perfect at this time of year. Everyone was out enjoying the flowers and the sun. The reactions of the tourists are priceless. They are intrigued by The Sound of Music, Mozart, and the fact that this is my job.


My other favorite aspect is stopping at Demel for their amazing pastries. Since the weather is warming up they currently have ice cream and sorbets as well, which are very very good. Today I had green apple and blueberry, although I'm sure I'll work my way through their rotation.


If you live in the area you definitely should consider a day trip - just look at those flowers! If you go, be sure to check out my Salzburg Visitor's Guide with all of my favorite places to visit.