I decided to surprise Stefan with an Easter lunch at one of Gordon Ramsey's restaurants. I chose Maze because the menu looked very unique and was supposed to be a mix of French and Asian foods. Another contributing factor was that their head chef Jason Atherton had previously worked at ElBulli - the number one ranked restaurant in the world.


Lunch was extremely delicious. The portions are small, because it's more of a tasting menu, but we still left feeling adequately fed.

Here are the dishes that we had:


One of the things that I really appreciate about a tasting menu is that you can try things that you would probably never consider - for me that would include frog legs. I did end up giving mine to Stefan, simply because I have a mental block against it, but the rest of the dish was good.



This was one of my favorite dishes of the day. I love sorbet of any kind and savory sorbets are so interesting. Avocado and crab infused mayonnaise really made this dish decadent.



I loved the idea of elevating such humble foods. I found myself asking what the chefs cook for themselves when they are at home and how they were able to create such a light and flavorful cheese. You really can't even see it, but it was wonderful - the summer truffles on it didn't hurt either.


Although this fish didn't come with the typical British 'chips' it was perfectly prepared. The prawn butter was really a nice compliment.


I opted out of this dish, because I don't eat lamb, but Stefan really enjoyed it. I love the presentation - it was at least appealing for me to look at.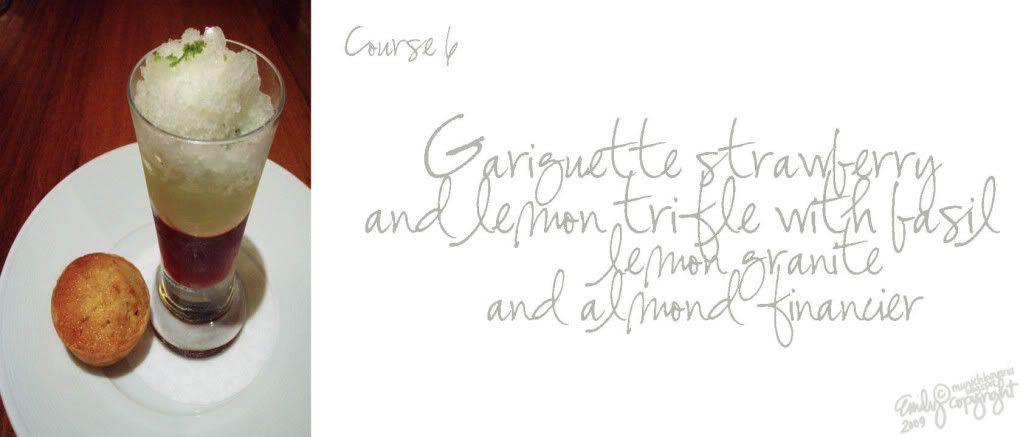 I think I could have eaten several of these. It was so delicately prepared, but the flavors were really intense and delicious.



This dish was a throw back to the 1980's when it was popular. I don't really know what the cake like exterior was made from, because it tasted slightly like marshmallows.


The last course came when the meal was over, which was a nice touch. I was just telling Stefan that we needed some Easter chocolates - and then there they were.

I would highly recommend getting reservations, if you're able to, when you visit London.



Interestingly it was in Grosvenor Square, where Maze is also located, that the tragic nuclear poisoning of Alexander Litvinenko happened at the Millennium Hotel. It's so eerie to think about.