This weekend I decided to bake some chèvre rosemary cheesecakes with a biscotti crust that I saw on food gawker.


Lately I've had a bit of an obsession with rosemary - and I love goat cheese. It helps to have a willing person to test my recipes on, although Stefan's not as harsh a critic as I am. I should be happy about that.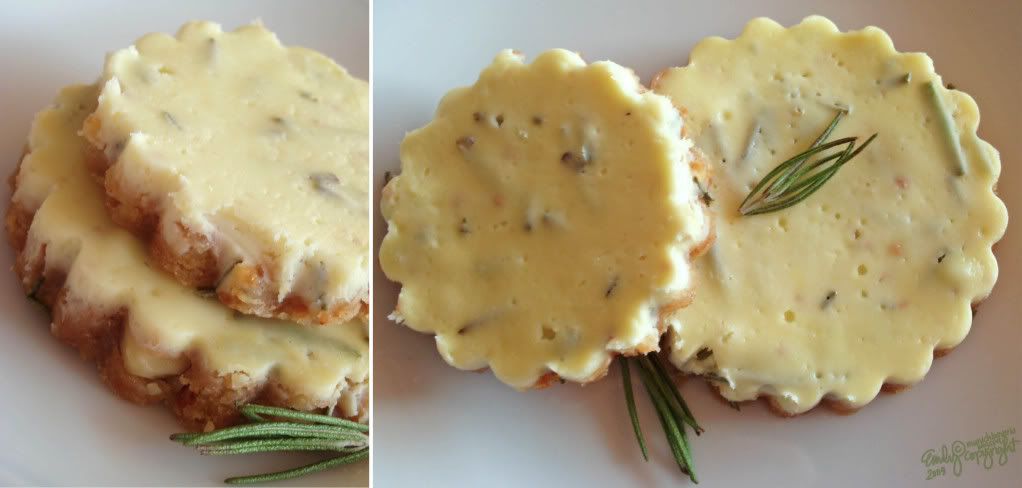 These we both agreed were really delicious. I only made 1/3 of the original recipe considering we're only two people and I'm trying to be healthy, but it still made 10 small cakes.

I also used low fat cream cheese and butter, but the recipe still worked. I'm sure it would be even better with real butter and cream cheese.

Once again, food gawker doesn't disappoint.