Several friends suggested we visit the Borough Market, which is only open several days a week. The website gave me an idea of what to expect, however I was definitely not prepared for endless amounts and types of foods. It was really wonderful.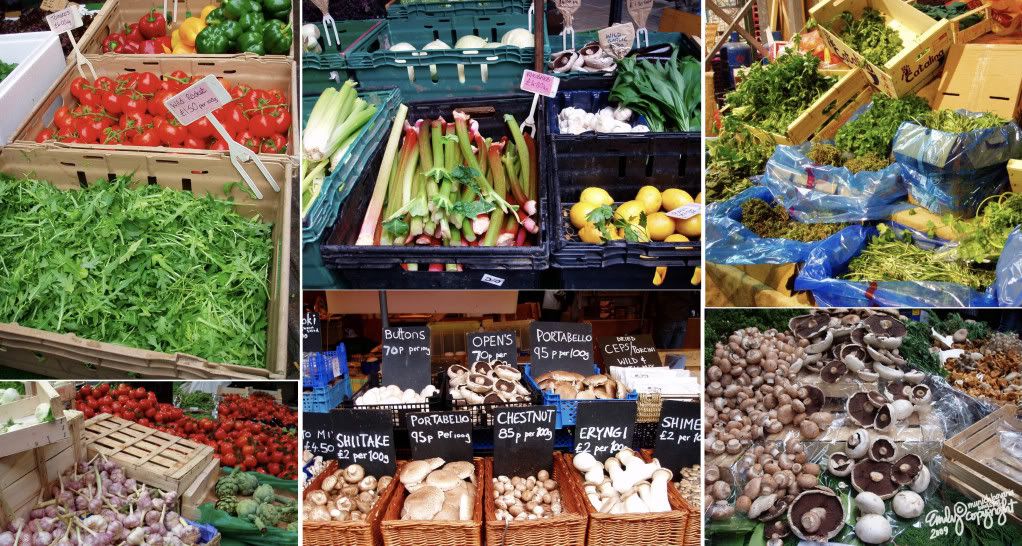 The colors and textures are so visually stunning - not to mention the options are slightly overwhelming. The typical produce is available as are many other more obscure options. There are both fresh ingredients and prepared food, so there really is something for everyone from many corners of the world.


The crowds can be slightly discouraging and sometimes I got frustrated feeling as though I was being herded around, but it's still worth the trip. It was interesting to see which vendors had the longest lines.


The fish mongers looked like they were very busy. I was impressed with the selection, but I'm certain it doesn't hurt to be on an island. I can see why the market would be buzzing right before the weekend. We have the Viktualienmarket here in Munich, although it doesn't have as open of a market feeling with street vendors.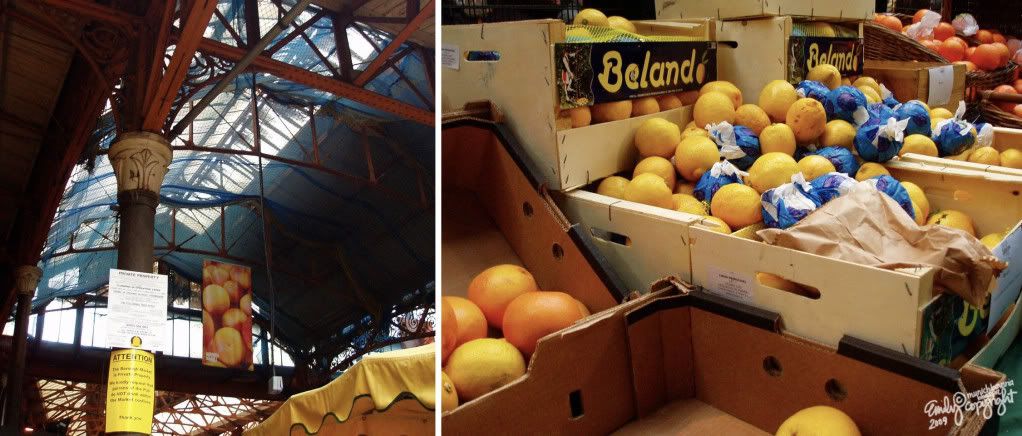 After walking through the market and taking photos of the beautifully presented foods we tried to pair things down and figure out what we wanted to eat.



I was even surprised to see a German booth as well as a booth serving traditional Swiss raclette. Definitely go early and with an empty stomach because there is a constant crowd and always something else that looks delectable. As we were look around Stefan asked if it was open the next day, because he was enjoying himself so much.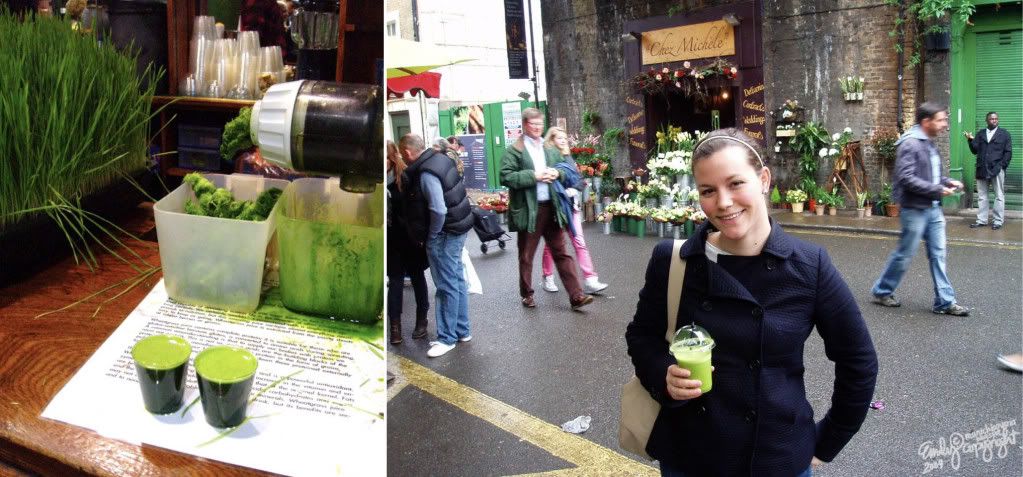 In attempt to be healthy we started with a fresh smoothie and a shot of wheatgrass, which they said was equal to three days worth of green vegetables.


For lunch, I chose a veggie burger, which was very filling and Stefan opted for a venison burger, although they had other unique meats like ostrich as well.


Unfortunately I couldn't eat any of the pastries or buy any of the fresh ingredients to cook with. Next time I know to get a pastry first, so I won't be stuffed to the gills. I took a picture of the baklava that looked very similar to the ones we sampled in Cairo. It was labeled, so I'm hoping to find a few of the recipes and try my hand at that.


In addition to the various foods there were also plenty of beautiful flowers. It's such a colorful and visually appealing market and definitely worth the trip if you happen to be in the area Thursday - Saturday.