My old roommate, who I mentioned taught in Cairo, is now teaching in Columbia. It's been quite a while since we've crossed paths, but we were finally able to meet up today in Lindau. It's a long haul from Muinch - about 3 hours on the train, but it was worth it to meet up with a friend.



Kate was spending spring break in Switzerland and looking for a European teaching job, so it was kismet. We had such a great afternoon chatting about life abroad and all the complexities.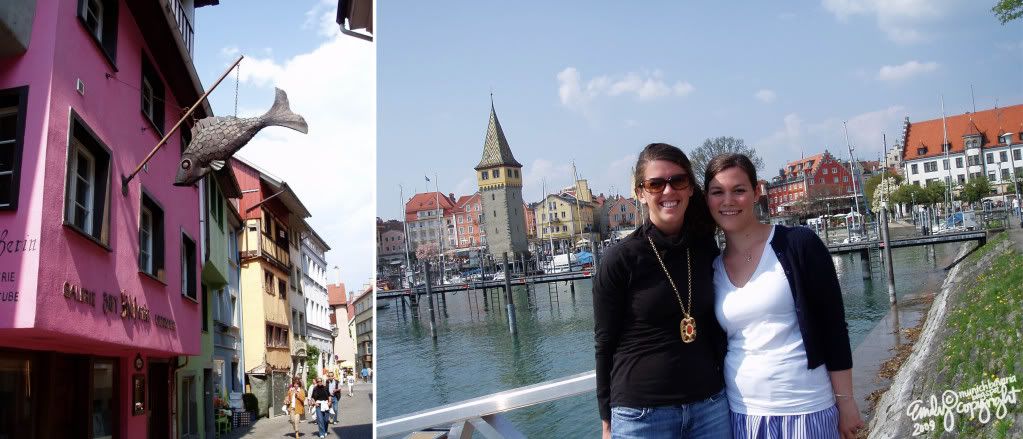 I've been to Lindau before, but we never spent a lot of time checking things out. It was more of a place that we traveled through to get to another point. It's really a charming little place that it's right on the Bodensee (also called Lake Constanz).



These were a few of my favorite details on the streets. The little dogs, outside a book shop, had a sign that said 'caution watch dog', which made me laugh. I also loved showing Kate the 'Osterbaum' that is decorated at Easter with eggs.

I can't wait to find out if she'll be heading this way, as early as August.