Munich is occasionally referred to as the most Northern city of Italy. For being close to Italy and having a bit of Baroque Italian architectural influences, I haven't been overly wowed by many of the Italian restaurants here. Germany doesn't have nearly as many pizza places or chain restaurants, which is a blessing, but it also means you have to do plenty of sampling until you find one you like... and they don't deliver.

Don't get me wrong - I'm not expecting Americanized Italian, à la Olive Garden. We do at least have authentic Italian waiters, waitresses, and I assume restaurant owners, so the food is as close as it can be without crossing the Dolomites. Having wood fired pizza is one of my criteria for a pizza restaurant I will return to.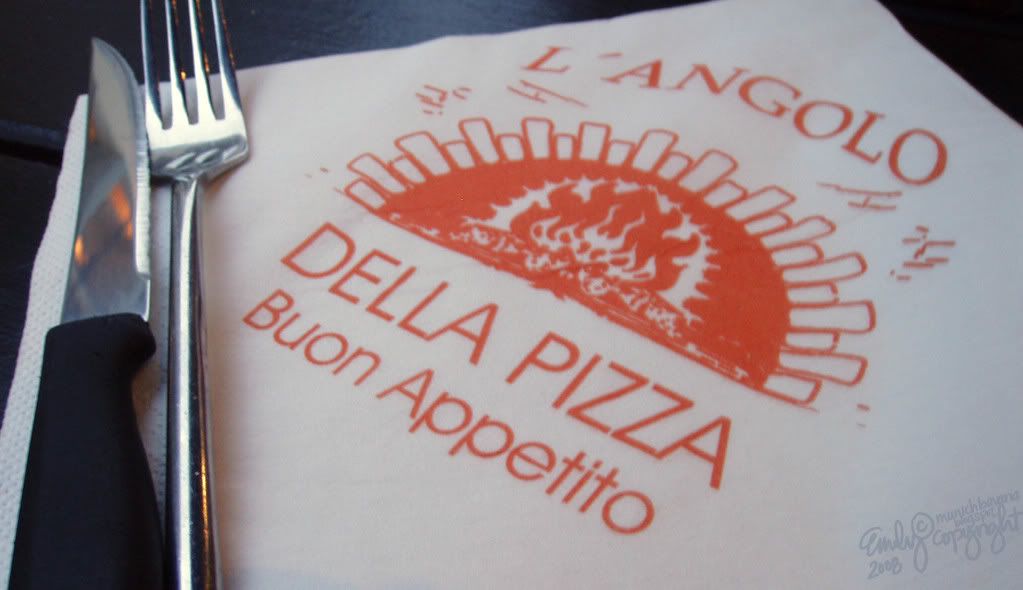 What also astounds me is that it costs close to 45€ / $70 for a simple dinner out. I know that I am reverting to thinking in dollars since my last visit, but for once we have discovered a restaurant that has portions to match - even if the price is very European.

Last night we went to went to L'Angolo della Pizza, which has been hailed as the best pizza in all of Germany, according to Munich's prosieben TV station. So much for the bias, and the fact that it is in our delightful little neighborhood, we decided to check it out. For a quiet and drizzly evening they had quite a decent crowd.

I was amazed at the portions, but the food was also quite good... and they even had wood fired pizzas. I just wish they had more exotic toppings, but I know I can't have it all.