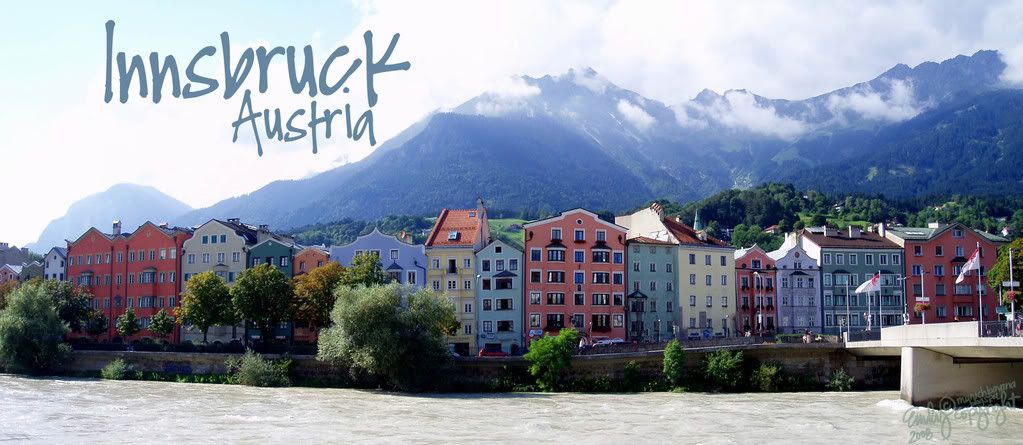 It's been quite a while since I have wanted to go to Innsbruck, which is really not too far from Munich. Part of the reason I wanted to go was because Tord Boontje has a Winter Wonderland instillation at Swarovski, and because the nearby Kristallwelten.

I really am the last person that has an interest in crystals or Swarovski, but this piqued my interest. I guess it's different visiting a place like this rather that purchasing, as they call it here, 'schnick schnack'. We were surprised to find the Swarovski headquarters on our trip to little Liechtenstein, and it seems as though their stores dot every major European city - at least once.


We ventured to Austria in the afternoon and stopped at Kristallwelten first. Let me preface this by saying they have a great marketing team, because it was much different than I anticipated.


We bought our ticket to enter 'The Giant', a beautiful waterfall, and then walked around the grounds admiring the art works and the hedge maze.

Once it was two o'clock we were supposed to enter the Kristallwelten. You scan your ticket and the gate opens - simple enough... that is unless everyone with their entire family hasn't decided to wait in line for half an hour before they are supposed to enter, thus blocking the entrance for everyone else.

While I'd rather refrain from using this as an instance further proving no matter where you go you will encounter stupid people that's just what this is. After standing a line that wasn't moving, we decided to walk further up and ask people what time their ticket said. Big surprise, we were standing behind people that weren't supposed to enter for a while.

Once a large enough group of us gathered and complained we squeezed past people to the front and then were herded through the various exhibits. We didn't even wait for the tour because at this point I simply couldn't handle being around people. If that wasn't enough, everywhere we went people stunk to high heavens and it was a reasonably chilly day.



Much of Kristallwelten is very avant garde. For someone that studied art history, and appreciates modern things, this was just a bit too far fetched and I can't see that it appealed to the masses. But since art is supposed to evoke questions it served its purpose.

Surprisingly there weren't even many crystals in the exhibits and there was no information on how a crystal becomes a crystal. We were simply stuck in this avant garde fun land.



The highlights for me were the Dan Flavin-esque neon lights in the 'calligraphy' exhibit, a crystal tree by Tord Boontje, the world's largest kaleidoscope, and an enormous faceted dome with changing colors that you could walk into. I must also say I liked the ceiling of the gift shop, which in true museum fashion you are forced to enter as you leave.


After this strange experience we finished the drive to our intended destination - Innsbruck.


I instantly loved all of the bright colors and proximity to the mountains. It was stunning and so Austrian.


Since I spend a substantial amount of time in Salzburg I noticed the similarities - Mozart Kugeln being sold, a place to buy Sacher Torte, and the Tomeselli Cafe even had an ice cream shop there. All of the tourist wares were the same only Innsbruck had been substituted for Salzburg. The architecture being similar would be expected. One of the big attractions in Innsbruck is the 'Goldenes Dachl' - the golden roof.


We walked around and admired all of the details. Innsbruck wouldn't be nearly as beautiful without it's bright façades.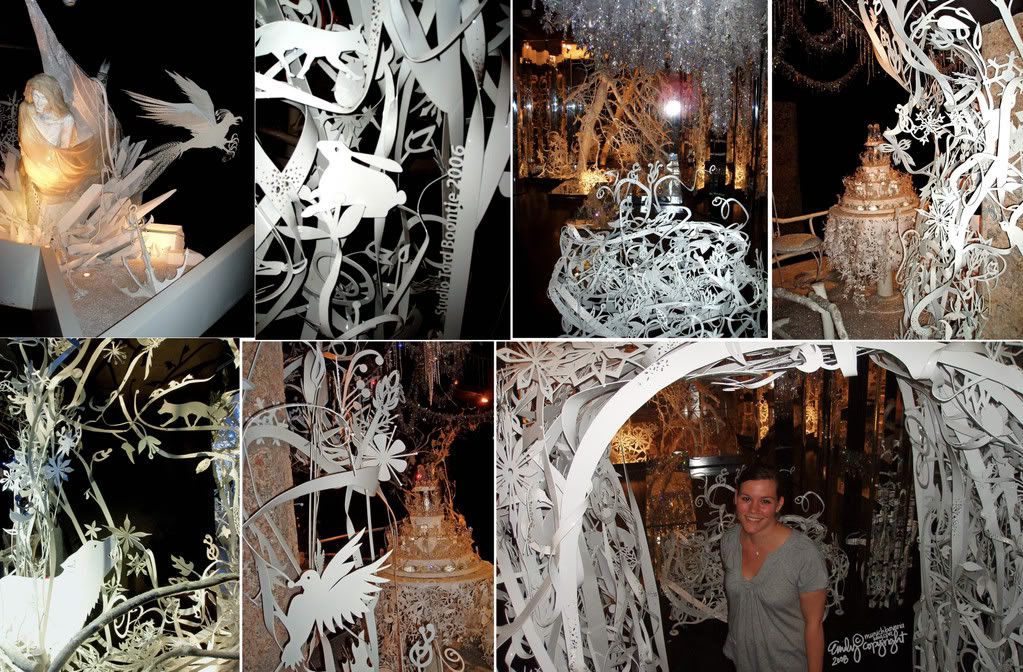 After venturing around town we went to yet another Swarovski shop to finally see Boontje's Winter wonderland. Stefan even commented that it was more of what he would have expected from the Kristallwelten. In true Boontje fashion it did not disappoint.



During our visit Innsbruck was celebrating it's annual Festwochen, which many cities in this area celebrate at this time of year. We walked through and enjoyed a krapfen (donut). I also found it odd that many of the shops were closed, but this could be due to their Festwoche.

As the evening came we decided to do something a bit different for dinner. I will write a separate post about that experience.