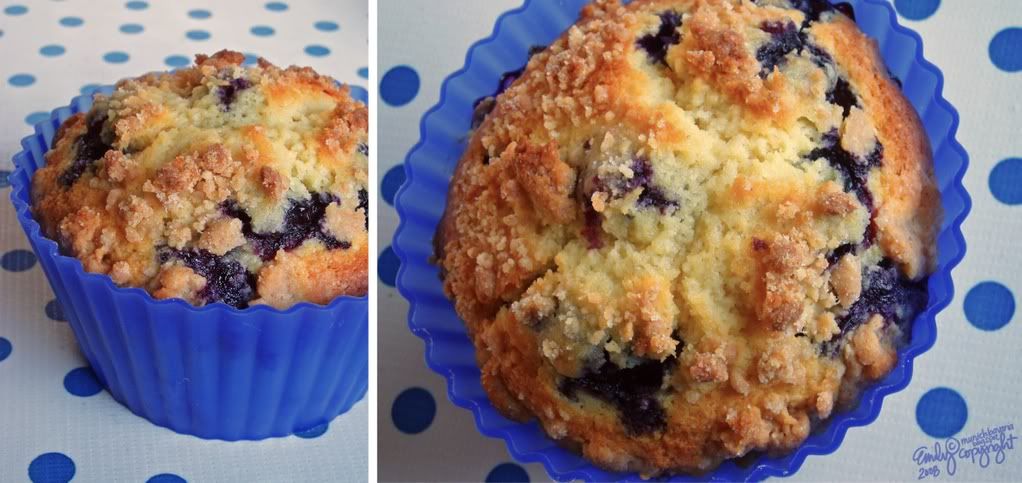 With mass amounts of blueberries comes a variety of blueberry baked goods. Tonight I made some muffins from scratch. I even went all out and made a streusel topping.

Living away from home has definitely taught me how to cook. It's one of the humbling things about living here... I make many mistakes but I can't forget that I am learning everyday.

It's too bad Stefan has to go back to work, but at least I can send him off with a great breakfast.