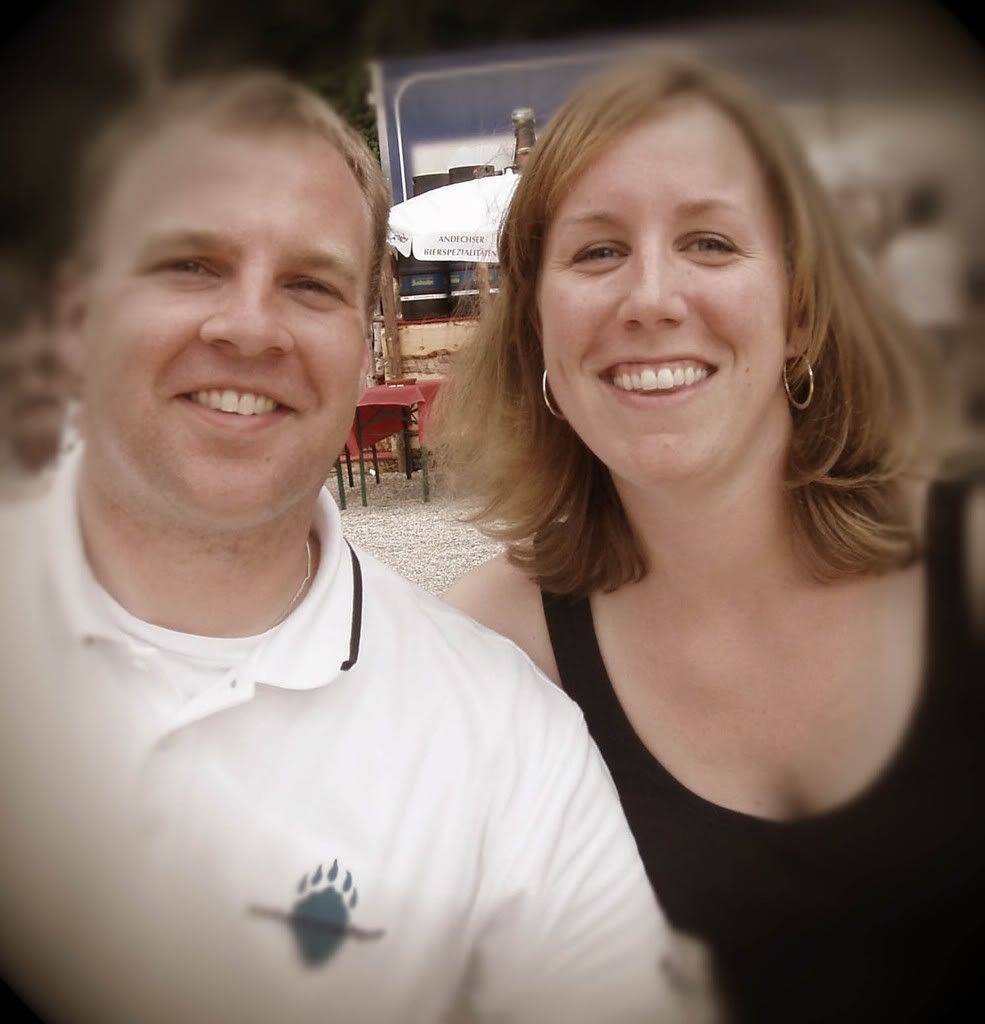 I had such a great time hanging out with Luke + Nan who were in town from Rotterdam. It is always such a refreshing feeling to see people from my past, particularly when we can catch up without missing a beat. We reminisced about our college days, old friends, the adventure of living abroad, and all of the new excitement in life. I probably talked way too much out of the sheer happiness of seeing real friends that continue to share similar experiences. They are such a great couple.

Since they have been to Munich several times they are easy to please - open to discover new things, but without a special agenda. We ventured to the summer Tollwood, which I had never been to before. It is much like the winter Tollwood, however it's in a different location (Olympic Park) and it was sweltering. There were plenty of small artisan booths and vendors selling a lot of hot foods all with a hippy-esque flair.

Luke and Nan will be back again for Oktoberfest and I am already looking forward to their visit. We have quite a few friends from our university coming to town and several more moving to Europe. It makes me happy there will be plenty of friends to enjoy the festivities with. I absolutely love little reminders of home and quality time with wonderful people - how nice to have both at once!