Young's Jersey Dairy on the outskirts of Yellow Springs, Ohio is a wonderful place for everyday people to enjoy farm life. They have a small petting zoo that allows children (and adults) to get up close to goats, cows, pigs, and sheep. They are also renowned for their homemade ice cream. Combining animals and ice cream always makes for a wonderful time.


We met up with my aunt and uncle as well as several cousins and their children for a night at the dairy farm. It was so nice to see everyone and see how much all of the children have grown, but of course the time always passes too quickly. I loved taking pictures of the little ones and having willing models like the little guy (Tony) that said, 'I did a different pose this time. Did you see how I tilted my head a little bit in that one?... Did you get me feeding the goat?'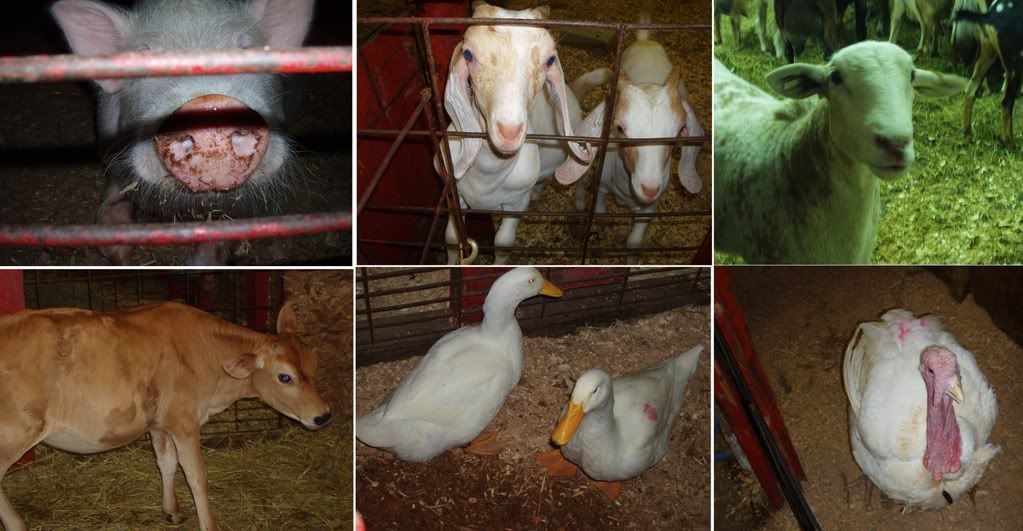 I also could not get enough of the animals. I always love brown cows and the calves were just precious. I had a bit of difficulty photographing them, because while I was just as entranced as the younger visitors, a goat was trying eat my camera strap.



We also were fortunate enough to see one of Yellow Springs beautiful sunsets over the corn fields. It was just spectacular, as you can see for yourself. I didn't even enhance the photo.

Even the city girl in me thinks how fun it would be to live on a farm with a lot of land and some sweet animals. What a wonderful summer evening.