I posted about the beautiful tea towels in Cincinnati last week and I am happy to report Visualingual posted to let me know they had instillation photos on their website! They certainly did not disappoint.

It made me wish I was there even more, but it's a decent consolation, for people like myself, that live too far for a weekend trip.

They also said: "The gallery is not selling the tea towels online [almost all sold immediately anyway] but, if you find any that you like in the photos, the exhibit site provides URLs, and many of the designers are on Etsy or have their own online shops."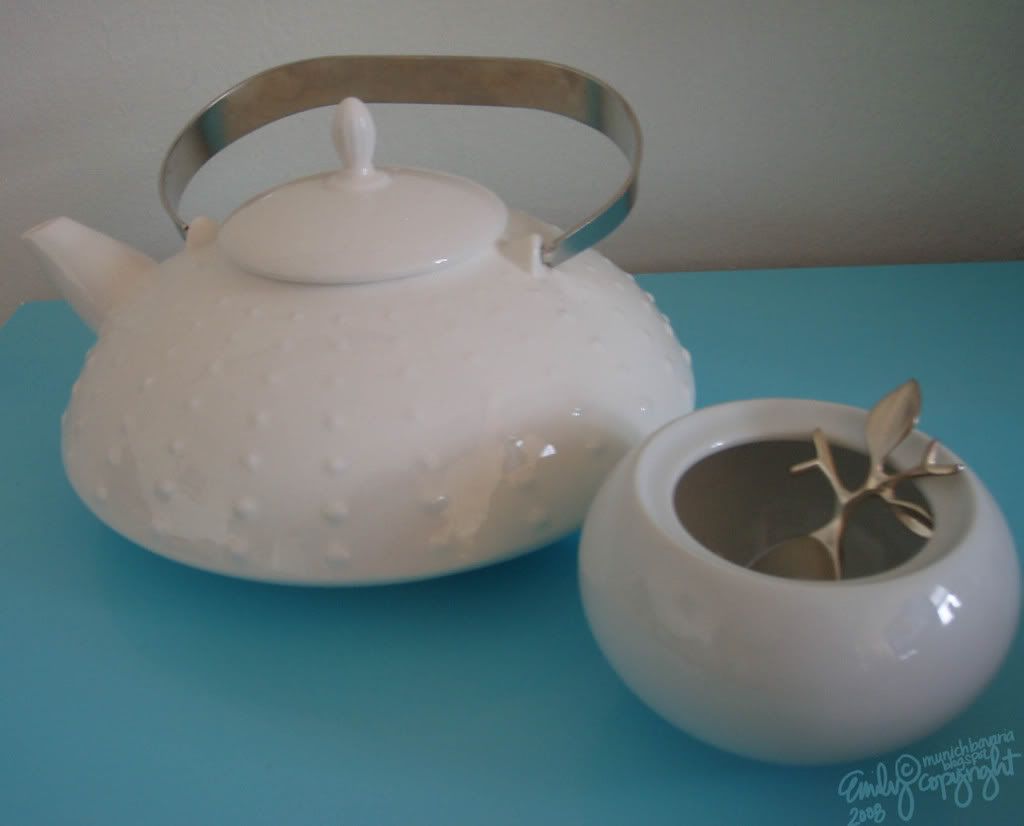 Now is the struggle of how many tea towels from the exhibit I have to have. Good thing I have such a cute teapot and sugar spoon to match the beautiful towels.

Thanks so much Visualingual!

Just a reminder - the exhibit is open until July 25th.