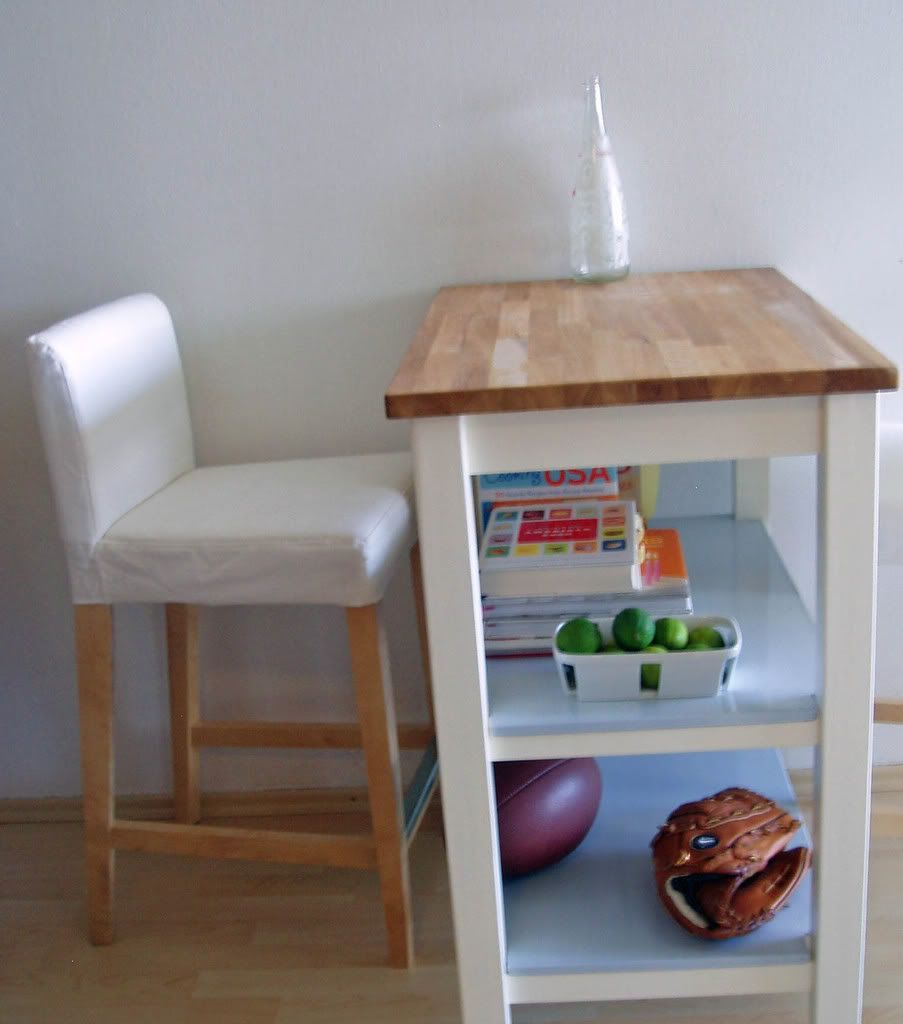 Stefan and I began our apartment updating and are very happy with the progress. We bought a new table and chairs. The table also has a couple of shelves - great for cookbooks and sadly Stefan is mistaken that his baseball glove and football have also found a nice home.

I left the bottle out because I was hoping to find some flowers today, but they were unfortunately not looking so great so I will have to look elsewhere. I would have thought flowers would be everywhere at this time of year!



The bottle is one of the limited edition designs by Christian Lacroix for Evian. It is quite beautiful and will make a cute little vase... I am a sucker for beautiful packaging - especially when I can recycle it.

Since Lacroix is French, it got me thinking about a few things. First, I am supposed to be going back to Paris in September and I cannot wait. Second, I previously wrote about the Eiffel Tower getting a viewing deck to celebrate it's 120th anniversary. I've since read this is a hoax. I'm interested to hear more about it and a bit surprised at the uproar that it has caused.

It looks like we will have an action packed summer and a lot to look forward to this fall. It's just the way I like to spend my second half of the year.