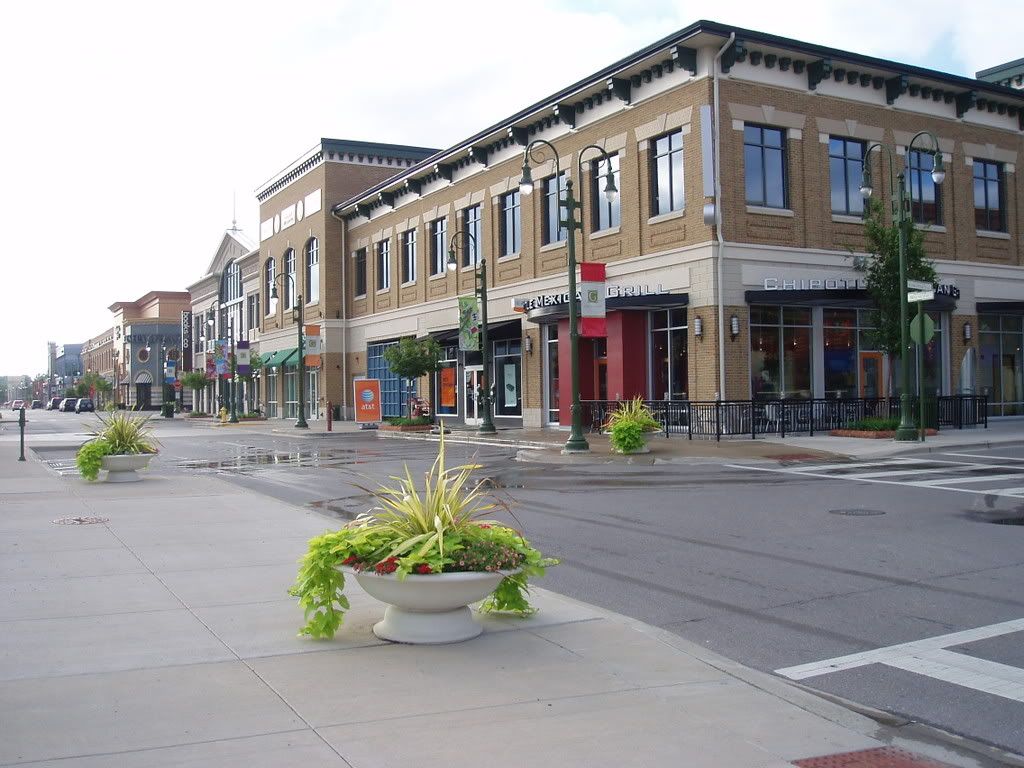 When I'm home I really notice the contrast and how much America is a consumer culture. The shopping areas are landscaped, organized, and inviting. A newer concept here is a type of shopping village. These areas try really hard to make a community feeling, taking cues from older architecture and creating plazas to relax or watch children splash about in the square's fountain.

My sister and I visited the Easton Town Center and although I have been there many times, I had to laugh because while most of the mall carries this outdoor village atmosphere, there is one large indoor mall that they have tried to make into something like a train station. The train station ambiance is tailored to American desires and houses a movie theatre and more stores. I experienced a bit of reverse culture shock as I took it all in.



I found a few interesting things on our day of shopping... books, Moroccan lanterns, and clothes. The variety in the US always astounds me.

Yesterday we met up with two of my old roommates (Emily + Emily... yes, three Emilys lived together!) to take part in one of America's favorite hobbies - shopping. The US seems to take things to a new level of socializing by bonding over spending money. These aesthetically pleasing villages definitely don't hurt in luring money out of patrons.


One of the Emilys also brought her daughter, Claire, for a visit. It would have been nice for Stefan to see everyone again. He always asks if Claire is in college yet. She's definitely growing quickly and starting to talk. We had a great time, and it made me appreciate having the ability to hang out with the girls. Now I'll have a lot of great things to take back to Germany... and maybe even a few surprises for Stefan.