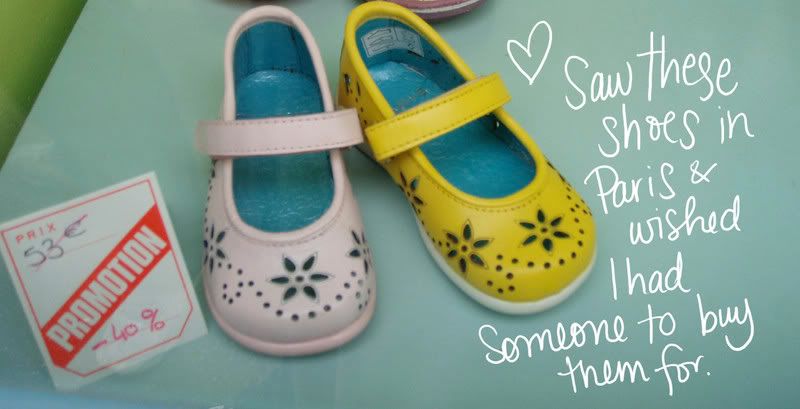 I still think back to how surprised I was to walk into the cereal aisle here, and see such a limited variety. Germany doesn't lack variety in teas, honeys, jams, mustards, birkenstocks, and chocolates. Those are among the things I am asked to bring home or refer visitors to for fail proof gifts.

My fail proof gift for myself while living here, is shoes.

I don't do much shopping here outside of consumable goods. While I am decently conservative in my clothing choices (Jcrew adores me), I am not like the typical Metropolitan Münchener with dark things - I love color. I'm the girl with the bright accessories and classic styled handbags in outrageously bright colors. I do believe every woman should have a pair of red shoes. Put them on and you instantly feel happy - if all else fails, you just look down and it brings a smile to your face. That's my theory anyways.

My 'hausschuhe' (Germans love having indoor only shoes) are even red Birkenstock Madrids. I've since bought a white pair for outdoor use. Germans don't really wear Birkenstock's outside very much, but I keep that American side of me and wear sandals and flip flops as soon as the weather hits the mid 60's (15-20 celcius). That is one of the few things I have found in Germany that is significantly less expensive than back home - the quintessential Birkenstocks.


I recently saw this beautiful set of cards on etsy and I will definitely be purchasing them. I'll be framing one somewhere in my home and sending one on to bring someone else happiness. I'm all about simple pleasures.

Why, you may ask, don't I purchase other clothing items here? Call me boring (except for my color loving streak), but the clothes here are overpriced or dirt cheap. We don't have a middle of the road type of shops (ok, there is Zara or United Colors of Benetton). I don't think I am adventurous or trendy enough for many stores here. Not to mention with the exchange rate right now, I'd be crazy not to save up and go on great shopping sprees to cover the year while I am home.

Despite living here for over a year, that American consumer side of me has not left. We arrive back in the states with empty bags and they are pushing the limit when we arrive back in Germany. In all fairness, we aren't bringing back only clothes - books are always a priority as are other things I can't get here (BW3 sauces, enormous bags of chocolate chips, taco seasoning, and ranch dressing to name a few).

Of course it's great to arrive back in the states, with stylish shoes that always garner attention and compliments. Plus they make me happy.


red shoes: etsy flowerpress