I've always been a bit skeptical of the German doctors and hospitals. I know that they help people, the body is not any different here than back home, and they've done a fine job keeping people alive for eons. It's more a fear of the unknown.

Regardless of knowing all of these things it's always been a worry of mine, that I would encounter some kind of health crisis and then struggle to communicate or understand what was happening to me. I have been warned that if/when I encounter a medical issue it's common to feel a bit of culture shock or panic.

It's such a blessing to speak some German and English. I still think back to the woman in my German class that was pregnant and from Albania. A lot of Eastern European people live in communities here. The ones I have met really struggle to learn German, or simply don't care to, but are required to. That would make me a nervous wreck - but I have to remember if I can't communicate, I have a husband that can help, and I'm in a country with high standards and cleanliness. I start to realize some immigrants are not as fortunate as I am. Even with these complexities the quality of life is higher for them here. It takes a lot of faith to live somewhere like that.

Anyway... back to the purpose of this, before I go on another tangent about immigrants.

Last night was my night. I knew that I was developing a bladder infection and needed to go to the doctor after a week of trying to self medicate with 100% cranberry juice and some medication from the apotheke. When that wasn't cutting it, I knew that I had to schedule things around Stefan - my loving husband and translator's schedule. Fortunately our neighborhood doctor has drop in hours. I had to go then because with Christmas and our upcoming trip everything closes up. I shed a few tears when he came to get me - more for the fear of the unknown than anything else.

I was surprised how small the office was, however we only had to wait for a little while. It was also strange for me to see desks and computers in the doctors office where she saw me. I guess I am used to someone else doing the clerical work where I never see it.

She did some pressing on my stomach and decided that she was worried there could possibly be a problem with my right ovary or appendix. She prescribed some medication for the bladder infection and then told us to double up on birth control otherwise we could get our own 'Christkind' - a funny joke for Christmas. Then she promptly called Dr. Kern and had me sent to the ER at the Rechts der Isar Hospital for an ultra sound, just to be safe.

Yes, I got to experience all of the German medical system in one evening.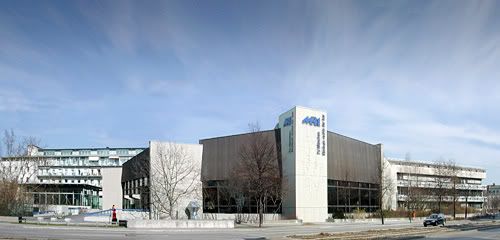 Stefan lead me towards where he thought was where the hospital was located and after a couple of wrong turns we made it. The wait wasn't very long and the doctors were all quite young (probably due to the fact that it's partnered with the Technical University here). Everyone was kind and spoke English with me. The most difficult part was finding a vein for blood tests. I was stuck twice and then my last vein dried up before the last vial was pulled, so he had to do it again.

They told us that they think I only had a bad bladder infection, however if I do have continuing pain I will need to go back. I was most concerned about missing our trip and the doctor told me I would have to be in the hospital for three days if I did need an appendectomy. They said they can never really tell unless they go in for surgery, but things looked OK. I almost felt like a tourist attraction because I had to speak with so many doctors. Another woman who worked for a butcher and dropped a 10kg roll of cellophane on her foot also came in and wanted to chat. It's nice to use my German and I know a lot of people love to practice their English. We usually end up responding to one another in our opposite language.

About 5.5 hours from the start of the ordeal we were in the taxi on the way home. We were both surprised at where we were because it's quite close to where we live, however never turn down that street. I was relieved just to be home.


I'm much more comfortable with the doctors here. Now I just have to cope with a few enormous bruises and medication. I'm very happy that our trips won't be affected. Stefan is still trying to get me to visit the German dentist, which I am leery of, because he believes that all old people get dentures. I keep reminding him that if you take good care of your teeth, that dentures aren't essential. I think I'll save the dentist appointments for visits home.


hospital photo: Chirurgische Klinik und Hörsäle