Lisbon is special, because they have a large array of street art - from the beautiful tiles to the museums on the streets. Some are very witty, like the sprayed on tiles, wallpaper, and phone above. Whenever we visit a new city I love to look closer and see those unique details.


There is also politically commentary that turns derelict buildings into enormous interesting canvases.


I find it so fascinating to get a glimpse of what the locals are going through and attempt to better understand how they view the world from their vantage point.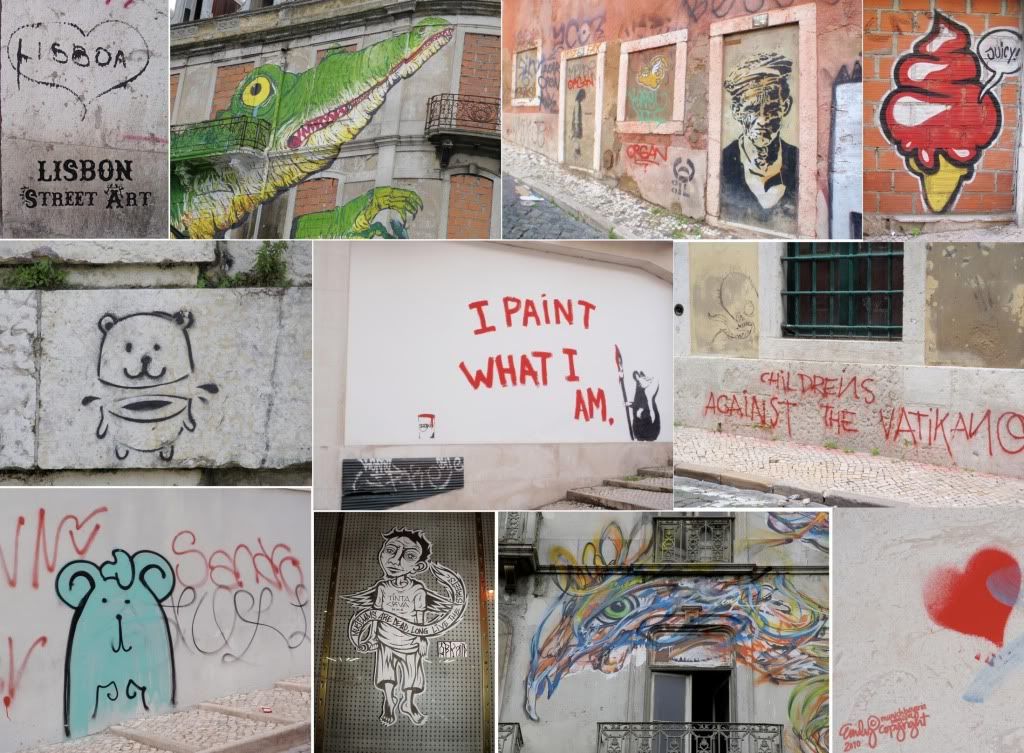 There's plenty of street art to see around the city, but the area just North of the Bairro Alto and around Alfama seemed to really have a lot of interesting things.


The hills might not seem super conducive to walking, but there are so many pretty little treasures to reward you along the way.

[Edit: Thanks to Ralf from StreetArt Portugal for recommending the Underdog project from Vhils and the Yellow Pants gallery if you're interested in the Lisbon street scene - we only saw the tip of the iceberg.]