With the holidays quickly approaching we had a jump start on Thanksgiving, since we are unable to celebrate on the actual day. I decided to surprise Stefan with a small feast when he came home from work and I made everything on my own from scratch.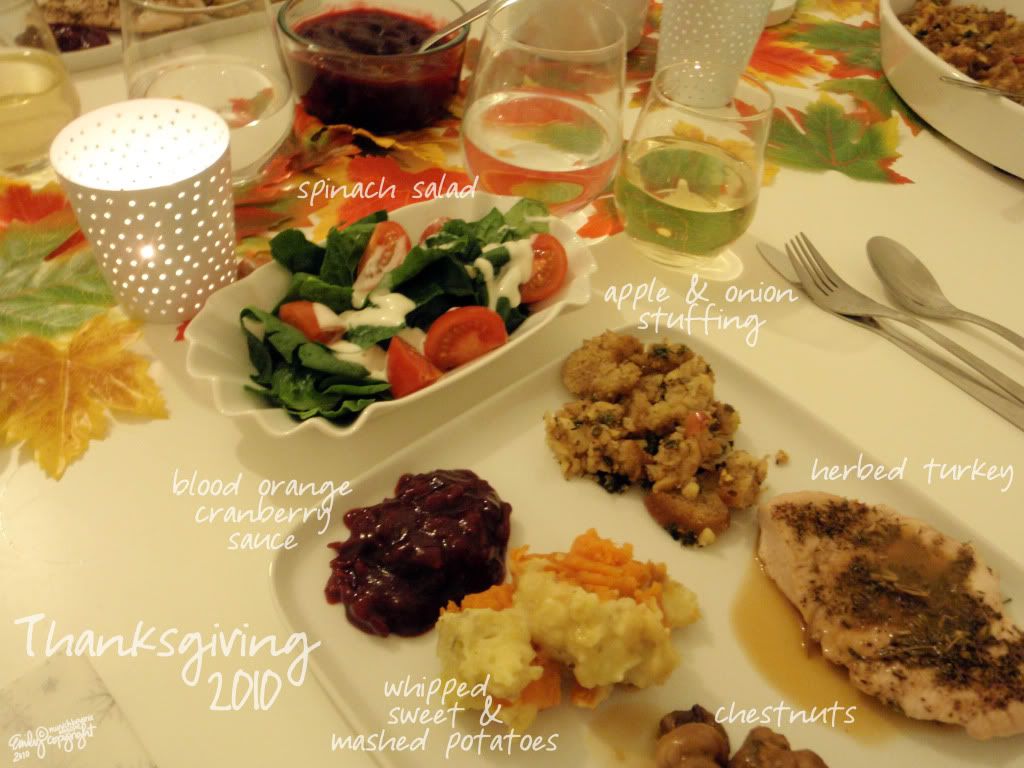 This was the menu:
Spinach Salad
Pumpkin Apple Soup
Apple + Onion stuffing
Blood Orange Cranberry Sauce
Whipped Sweet + Mashed Potatoes
Chestnuts
Turkey

...and dessert consisted of Pumpkin Delights sent from my parents in the US. I kind of ran out of time to make a dessert, because I've been trying several lebkuchen recipes.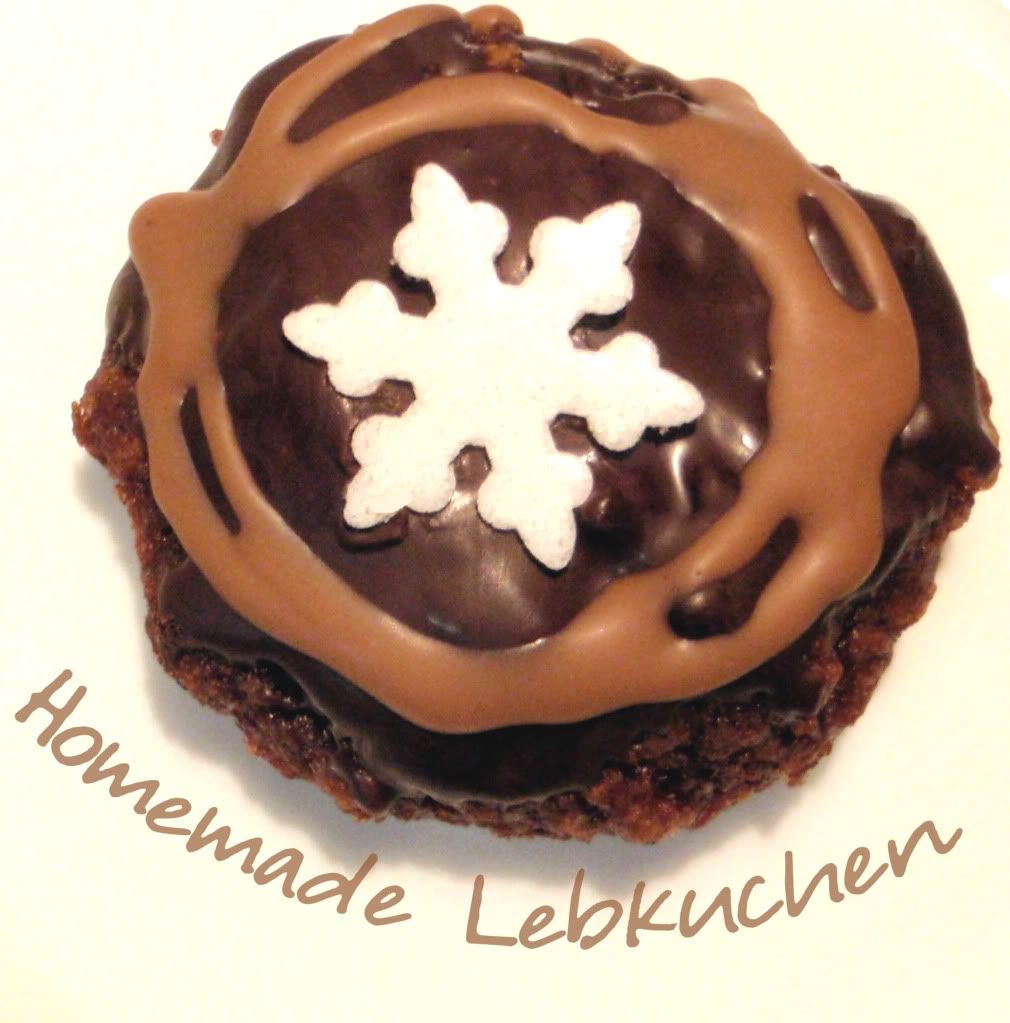 So far they have all been relatively successful.

The biggest problem is storing them for several weeks so the flavors can intensify, because I keep making cookies and they are continually disappearing. I guess that's a good sign.

I'm planning on heading up to Nürnberg sometime during their Christmas Market to get some of their flourless cookies, which are fantastic. My flourless version are slightly less picturesque, but at least they taste good.