(This post is a follow up from our trip around the world. I will be writing a recap for each place we visited during our 4 month trip. Prior to Hong Kong we also visited India, Nepal, Thailand, Malaysia, Singapore, Cambodia and Vietnam).


- Hong Kong is a very busy city. One of their solutions to dealing with the constant traffic is not only their very clean and efficient subway system and the trams.


- They also have the mid-way escalators. Right in the middle of the city they have the world's longest open-air escalator system that helps commuters make their way up and down the mountain side in a timely manner. During the morning it goes down, bringing everyone into town and after the morning rush it ascends the mountain side making the trek a bit easier. It's really helped to revitalize neighborhoods and help the flow of people, since it carries roughly 50,000 a day on the 20 escalators and 3 moving sidewalks! Wow.


- The views from Hong Kong Island are incredible.


- Our hotel on this side of the harbor even had a great rooftop pool high above the city and overlooking the harbor.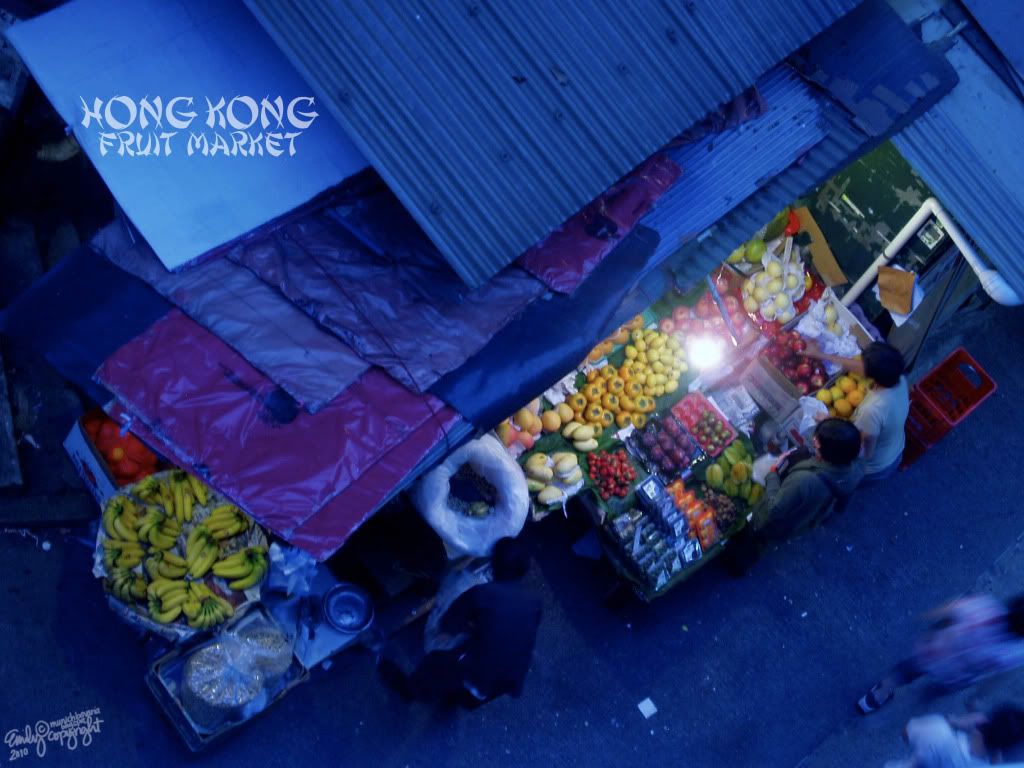 - There is also a neighborhood in this area called Soho, which is a large gathering area for the city's expats. It was fun to watch them all mingle and interact. It's a busy night spot and a great place to grab dinner or a drink.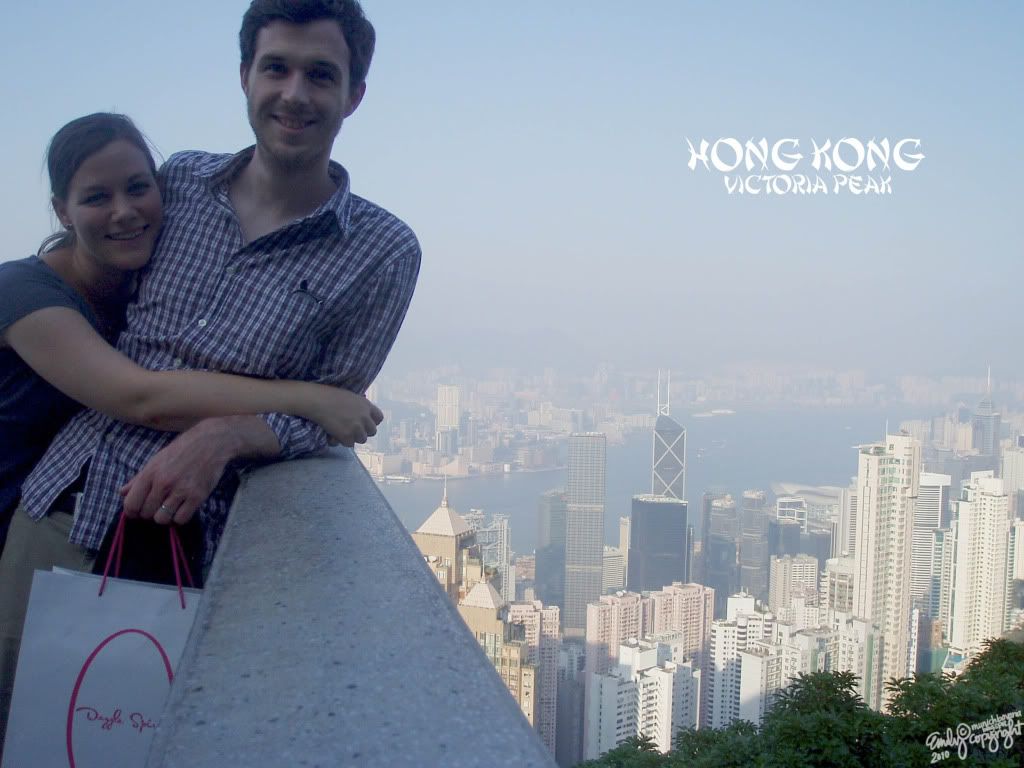 - It's surprisingly green at the top, although the smog line is still visibly present. We spent quite a bit of time there.


- Our favorite place on Hong Kong Island was actually the Peak. It is absolutely breathtaking. The journey up is a bit more difficult. The tram is nearly at a 45 degree angle and it's ridiculously steep. Once again there is a shopping mall at the top, which is a good way to pass time in the afternoon before sunset.


- There is also a really beautiful shop at the Peak Galleria, called Goods of Desire (G.O.D.). It had these incredible fish made of paper floating above the store. I asked if they were available for purchase, which they were not. I'm not sure what I would have done with one, but they made me so happy. I don't think I will ever tire of the paper lanterns and bright colors. Another place we really liked was a restaurant called SML. You could decide the portion size for the entire menu, which is such a simple, but great concept. The food was great, too.


- Even the General Post office had some color - including this beautiful collage mural on the wall, aptly made from stamps. There is so much inspiration around every corner here.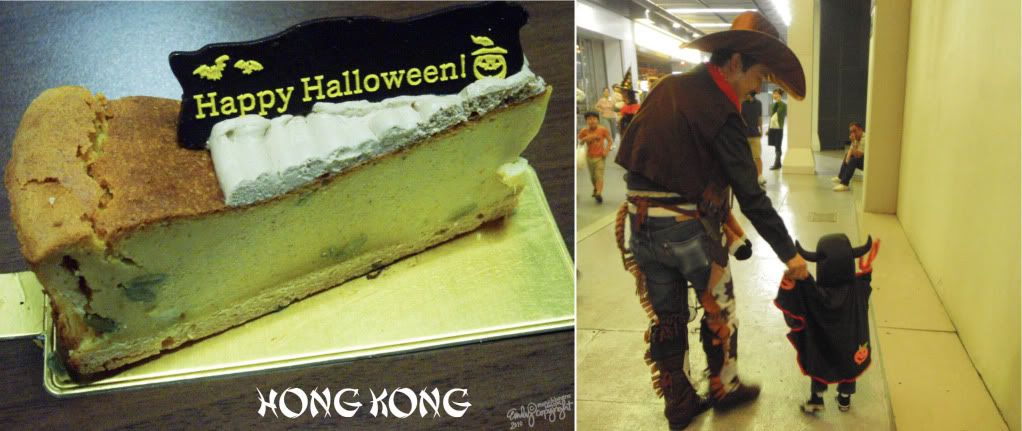 - It was a tease to see ingredients for pumpkin pie, but I did later find a pumpkin cheesecake - complete with 'Happy Halloween'. It's probably due to the strong expat influence, but Halloween seems to have caught on with the locals as well. I've never seen a place outside the US that was so into the decor and costumes, but it was a lot of fun. Even the airport was decorated when we arrived.


- We're constantly reminded how small the world has become, between friends and family being spread everywhere, to the availability of products. Things felt so accessible.


- On the flip side sometimes it seems foreignness comes from the most unlikely of places. I was shocked to see a city of this magnitude using bamboo scaffolding. I also noticed skin bleaching cream in several ladies shopping bags and TV commercials promoting its usage. I guess the beauty market is universal, but still so unsettling.


- Other interesting things during our stay on the HKI side was a migrant worker sit in. One of my friend Jeff's colleagues, who we met at the Oktoberfest, is also part of a German - American marriage with 2 children. They were telling us how even people without children often have help. Evidently many of the apartments in Hong Kong have a room off the kitchen specifically for this. I wasn't sure what to make of that, because I'm sure many of these people (mainly women) easily become indentured servants. It was interesting throughout our stay we would see large groups of women gathered on the streets playing cards, giving each other pedicures, or plucking gray hairs for each other.


Next stop... Macau.