When Mother's Day rolls around I always think 'what would my Mom enjoy today?' Last year we went to the biergarten to enjoy the beautiful day in her honor and decided to do the same this year. She does love a good beer from time to time and once again it was a great day to enjoy outside.


We started the day with breakfast on our balcony. I defrosted my very last Naga cookie from Vosges. My mom and I share a love for these and unfortunately they are out of stock on their website, so I wasn't able to send any her way.


Another thing that I am immensely proud of, that always reminds me of my Mom, is my basil plant. I cannot believe I have my very own - and it's growing! Just last weekend I was talking to Stefan's Mom about it and she said, 'these aren't meant to last, you just throw it away when it's done.' My Mom grows the most insane bushels of organic basil.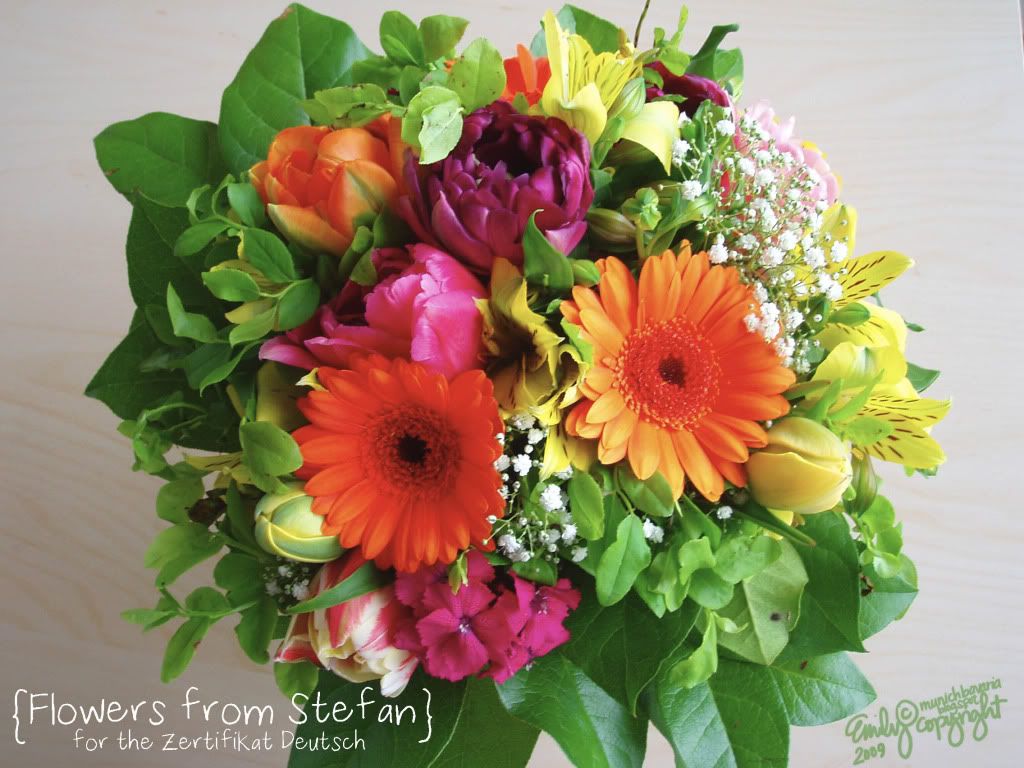 I'll admit that I don't really have a green thumb, despite the fact my grandparents owned a green house, which is why I usually stick to fresh cut flowers. Stefan even surprised me with a beautiful bouquet for completing my 'Zertifikat Deutsch' (German language test). How sweet is he?

What's funny is virtually any time my mother in law comes to visit, she brings a plant. Stefan received an early birthday gift - a hanging plant for our balcony, yet I was the one given directions on how to care for it and this time - fertilizer. I don't take it as insult, but more of a personal challenge to actually keep it alive. So far, so good.



Our visit to the biergarten this afternoon was wonderful, except we had to celebrate with a sign instead of a real Mom like the neighboring tables. We packed our brotzeit and shared my favorite spätzel at Nockherberg, as the sun shined through the beautiful canopy.

Hope you have as beautiful of a day Mom!