I've had this recipe for the Vosges Haut Chocolate inspired Black Pearl cake patiently waiting in my 'recipes to try' folder for what seems like ages. Everyone that reviews it says it's a lot of work, but extremely decadent and delicious. Thankfully Stefan's birthday gave me the perfect occasion to make it.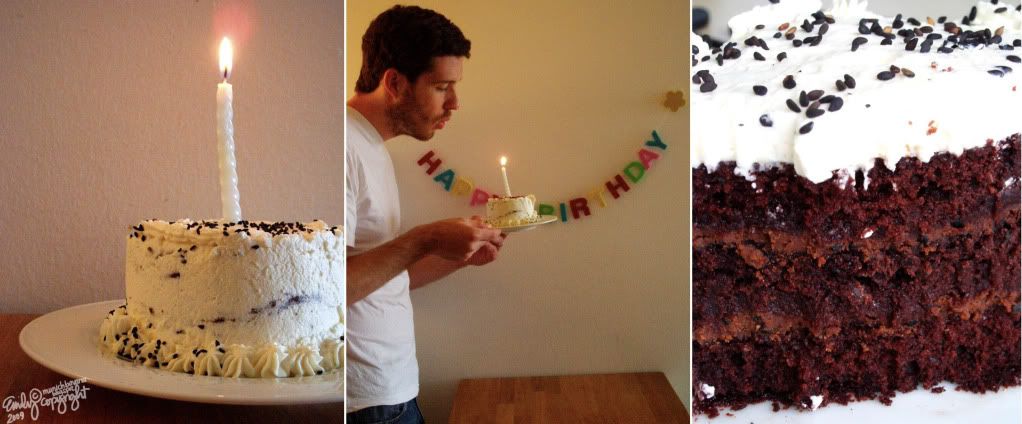 Typically I try to make things in small portions, so making a cake is more daunting. After halving the recipe it seemed more manageable, especially for the two of us.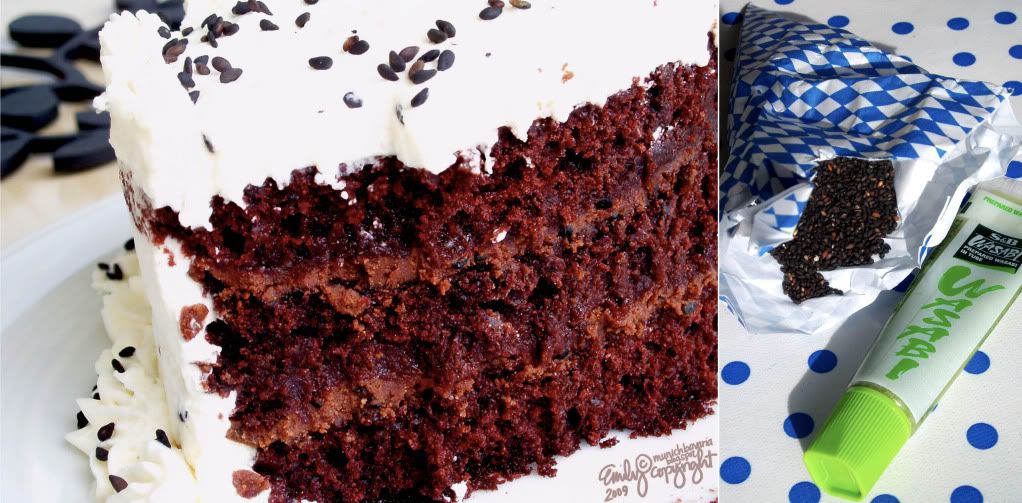 It has some interesting ingredients (wasabi, ginger, and black sesame seeds) for a bit of an Asian flair. Even if you don't like wasabi, I'd recommend trying the recipe. You probably wouldn't even guess it was in the cake unless someone told you. As a side note, I doubled the amount since many reviewers suggested doing so. 


The directions are easy to follow and it does help if you make the ganache and syrup the day before to break up the time. I didn't add all of the sugar the recipe called for and it was still delicious. I'll definitely be making this again.