Munich has a distinct little area of town called Kunstpark / Kultfabrik, which is right behind the Ostbahnhof. It's said to be the largest club complex in Europe. We frequent the area simply to go to Mitte Meer and while we were there we noticed a billboard for Kantine.


With the power of advertising in full effect, not only did we see they have wood fired pizza, but they offer most of the pizzas on the menu for just 3.30€ on Tuesdays after 6PM. I'll admit it's not the best pizza I've ever had, but it's decent - especially for the same price as a frozen pizza. On other nights of the week they have other specials, however we haven't tried them.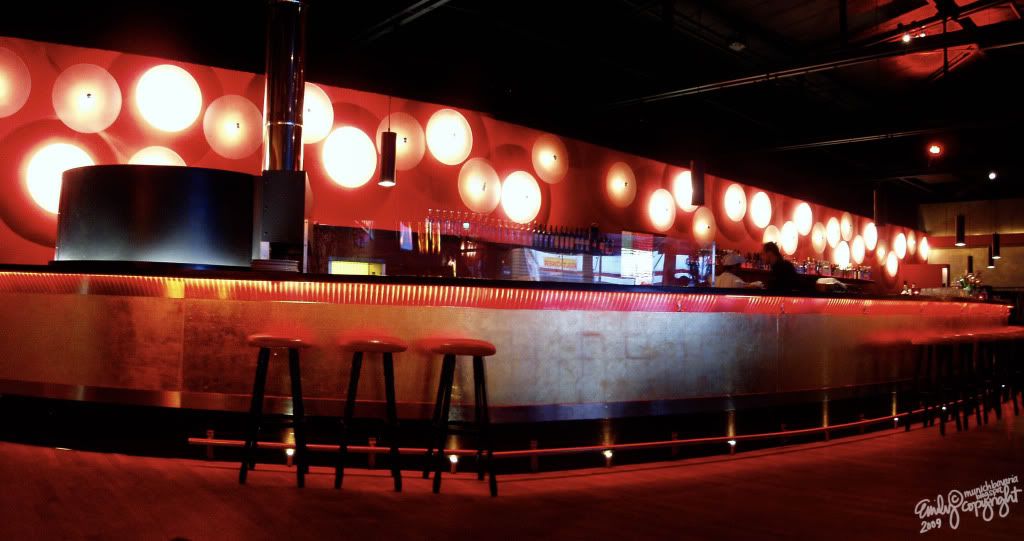 As for the area, it's is sort of strange. It reminds me of Daytona, Florida, without it's somewhat redeeming quality - the beach. There are loads of night clubs and seedy signage, but once you get past that you'll find Kantine in the middle. The restaurant itself made us feel like we stepped back into America, because of the sheer size.

The area is very ramshackle looking, because most these clubs and bars are housed in what used to be factories. At night it's cleverly disguised with bright lights, a multitude of different types of music, and cheap drinks to draw people in. Between Kultfabrik and Optimalwerk (located down the street / through the parking lot) there are well over 40 different venues to drink your life away and mingle with other party people.

Since Stefan and I are content being old and boring we simply go for the pizza and are home before the party crowd arrives.