One of my biggest guilty pleasures is salt chocolate. Slowly I can see that it's becoming more mainstream, because I am seeing more companies manufacture it - even the salt companies. That puts me in a bit of a conundrum, because of course I have to try them all.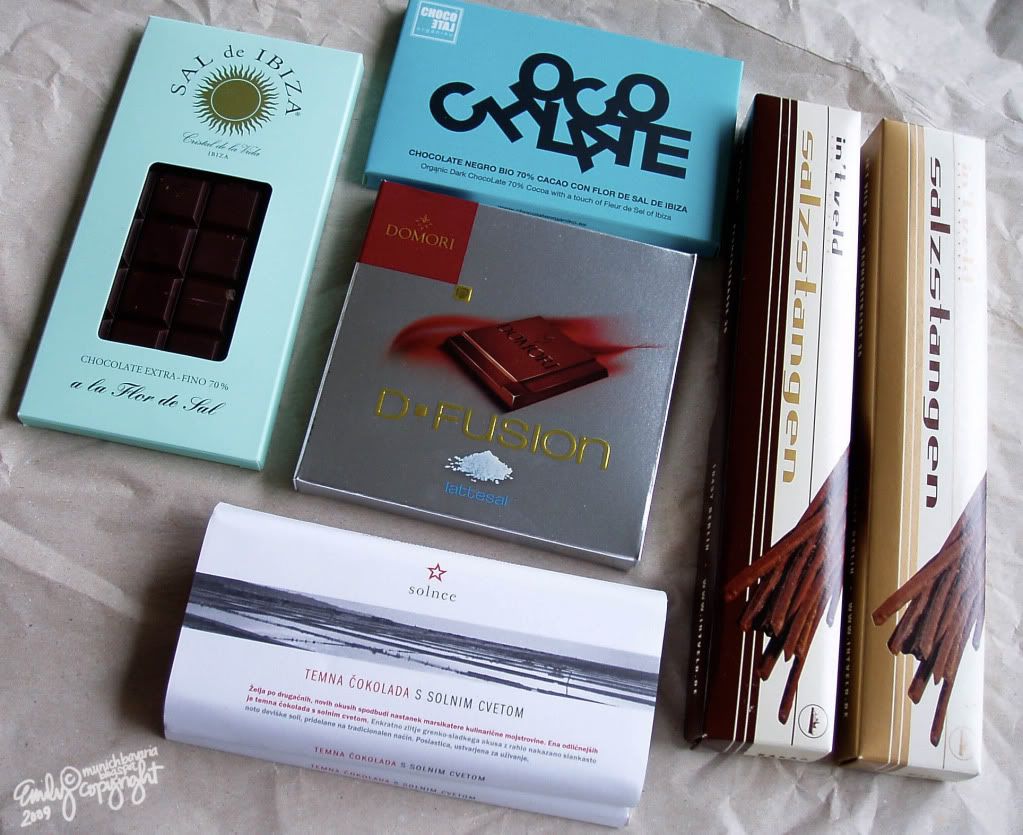 Here are some of the latest:

in't veld (Berlin) - milk + dark 75%

chocolate orgánico (Spain) - dark 70%

sal de ibiza (Spain / Germany) - dark 70%

domori (Italy) - milk

solnce (Slovenia) - dark 62%

The other new thing I've noticed is in trends is beer and chocolate. That seems especially fitting here in Munich. I still think it's rather unfortunate that the breweries here don't offer tours like the champagne houses in Reims.


There is a combination of the two at a seminar here in Munich on 5 June, at Stolberg Schokoladen for 49€ / person. You can find more information at der biersommelier.

While in Salzburg I picked up a bar of the Bachhalm Schloss Eggenberg bierschokolade. Evidently they even bottle their own beer to go with it, but they didn't have any available.