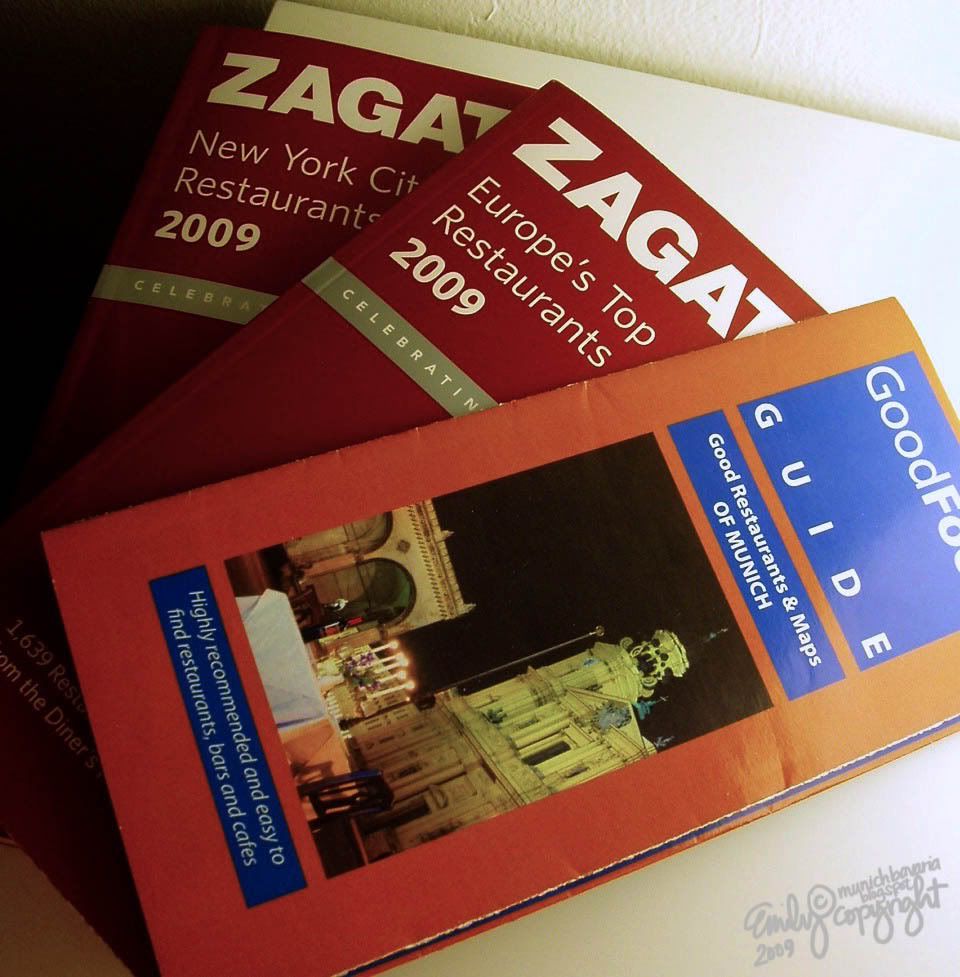 I was pleasantly surprised to find two of the new Zagat 2009 books in my post box. I received them as a thank you from Zagat for completing their online survey regarding my favorite restaurants in Europe and New York City.

It looks like they are currently offering promotions for London and San Francisco, so if you sign up on their site and write a review they will send you a complementary copy.

Most of the restaurants they have listed for Munich are places we have heard of, however there are a few that are new to us.

We have a long list of places that we would like to check out so we decided to make a date night jar. Inside we've put the names of various restaurants we would like to try, which I hope will help for those indecisive evenings and will serve as a simple place to put new places we hear about so we don't forget. There are also a few surprises thrown in, old favorites, and Stefan's choice.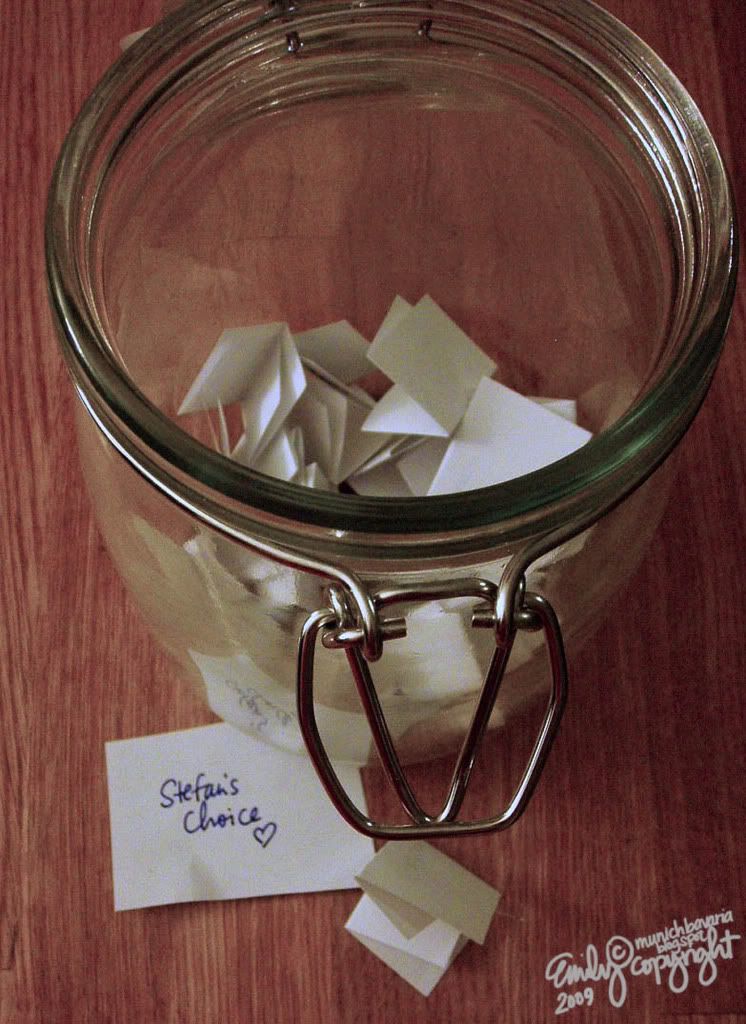 Here are some on our list to try - most recently visited and reviewed listed at the top:
(click the links for addresses, menus, and types of food or reviews)

ocui - review
Teatro Tapas - review
grinsekatze - review
Tassilogarten
Seven Fish
Acquarello
Essneun
Terrine
Nero Pizza
Hugo's
Broeding
G Munich
Mangostin (airport review)
blattsalate
sushiya
Schnelle Liebe
Boettner's - Pfisterstrasse 9
Punto Di Vino*
Rüen Thai *
* recommended by a kind reader - Sambasson.
Vielen Dank!!

Here are a few of our tried and true favorites (scroll down to restaurants)

If you are interested in restaurants in the area, I also suggest checking out the following links for Munich:
munichx
prinz
munich today
Guteküche
Schmap
der feinschmecker