When we travel, we often pick up an ornament, if we can find one. I was so happy to see a unique store front in Georgetown that had tons of beautiful paper cranes and I was even more delighted to later find ceramic ornaments fashioned after them.



In Japan, cranes represent long life, prosperity and good health, so they are fitting for the new year or to keep up year round.

The New Year has been really good to us. Recently everything seems to fall into place, and I just want to sit and take in all of my happiness.

I just celebrated my birthday and I can already tell that it's going to be a fantastic year. I also realize just how much I'm loved and the lengths that people go to make me happy. It truly makes me feel like the luckiest person in the world to have so many caring people in my life. I need to let people know I appreciate them more frequently, which is my challenge to myself for 2009.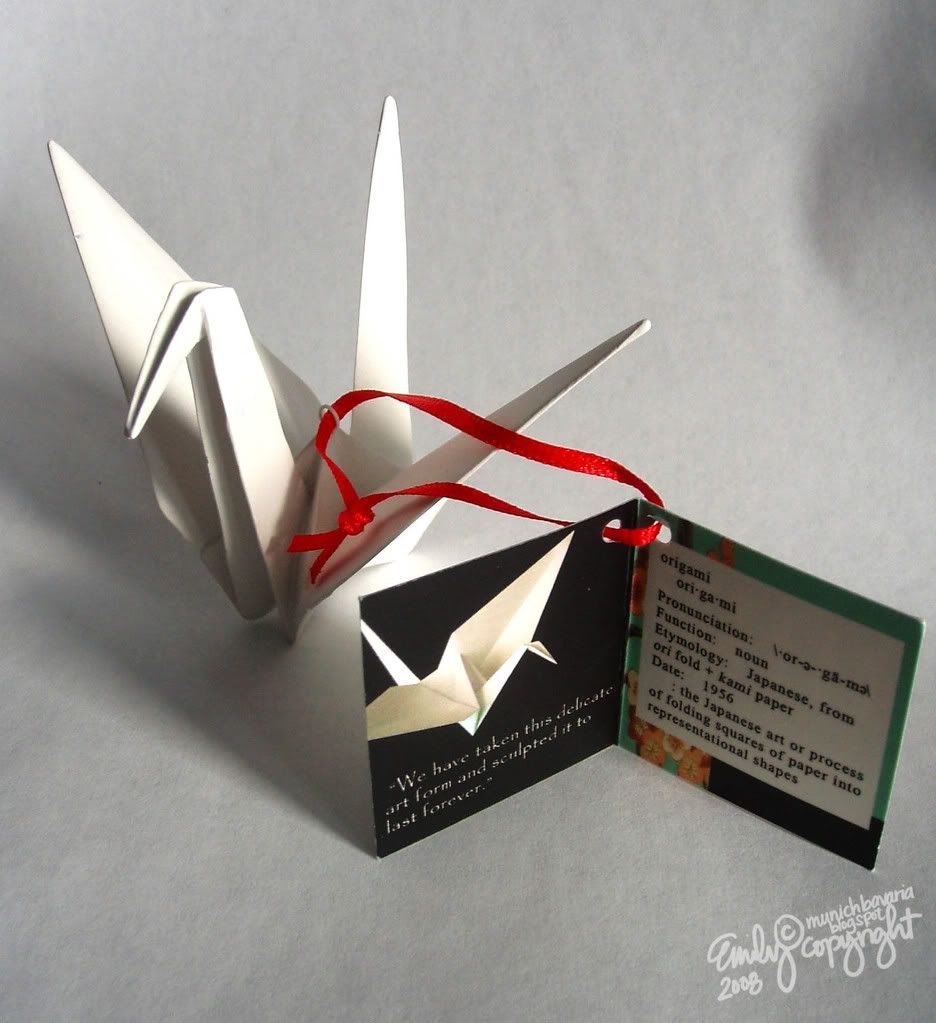 It's nice to be content where I am and to have such wonderful people all around me. Tomorrow that will come to a tear filled halt, when I am forced to say goodbye to everyone. It's not exactly goodbye, but more of an 'until next time, whenever that shall be'. And, on the bright side, it will give me something nice to look forward to when we are able to see each other again.

2009 will be a year of change, not because of the Obama mantra, but because there are plenty of surprises in store for us. Some of the surprises are under our control, while I'm sure others aren't, but I'm looking forward to seeing how things unfold.

I'm enjoying my final days in the US and I have many updates in the coming days. I hope everyone is enjoying 2009 as much as we are!