The holidays are always action packed with Christmas, New Years, and my Birthday all falling around the same time. This year I celebrated my birthday twice. Once with family in DC, and again when we were back in Ohio.

After all, who doesn't love an excuse to eat cake?



In Ohio, we decided to go to The Melting Pot, a fondue restaurant to celebrate. I really liked the variety and small portions, although once the chocolate fondues came out we were feeling very full. It was a great way to spend the evening.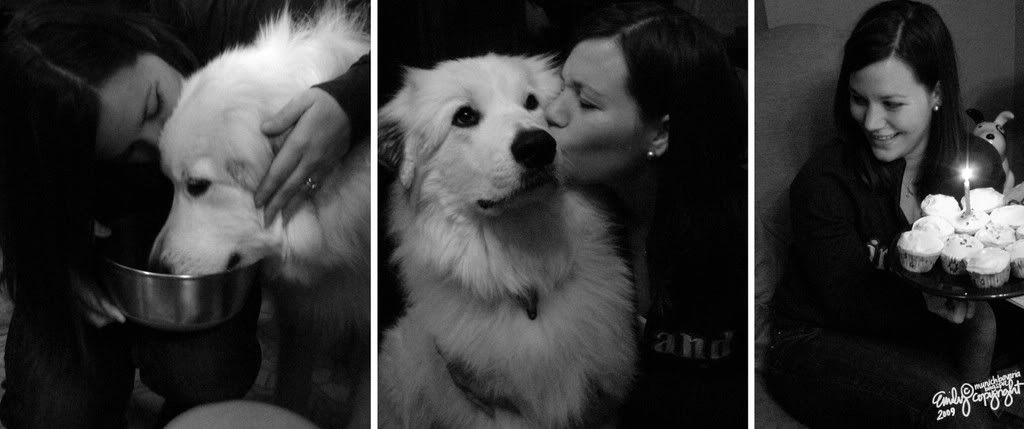 My sister made some wonderful cupcakes to my exact specifications and even Mieka enjoyed some 'frosty paws' (ice cream for dogs).

I really love being able to spend my birthday with family. That was very much my favorite gift of all.

Soon I'll write about the other fun things I received during the holidays as well! Thanks to all of my friends and family for making it such a fantastic visit home. The time always passes too quickly!