Today is to our hearts - literally.

I made some heart healthy breakfast bars and then we met with Bruno, our trainer. For dinner we enjoyed some red wine and garlic to add to the theme of our heart minded day. It's a good thing we're married to survive the aftermath. Both from the garlic and from limping around like old people - from our bottle of wine at dinner and work out hangovers from Bruno.


For dinner we went to Tapas Teatro in Haidhausen, which is a decent attempt at a Spanish Tapa's restaurant. It was a 'staycation' experience and I would have guessed we were in Spain. The meal was delicious, but even if it wasn't, I would be disillusioned by the wonderful company that Stefan always provides.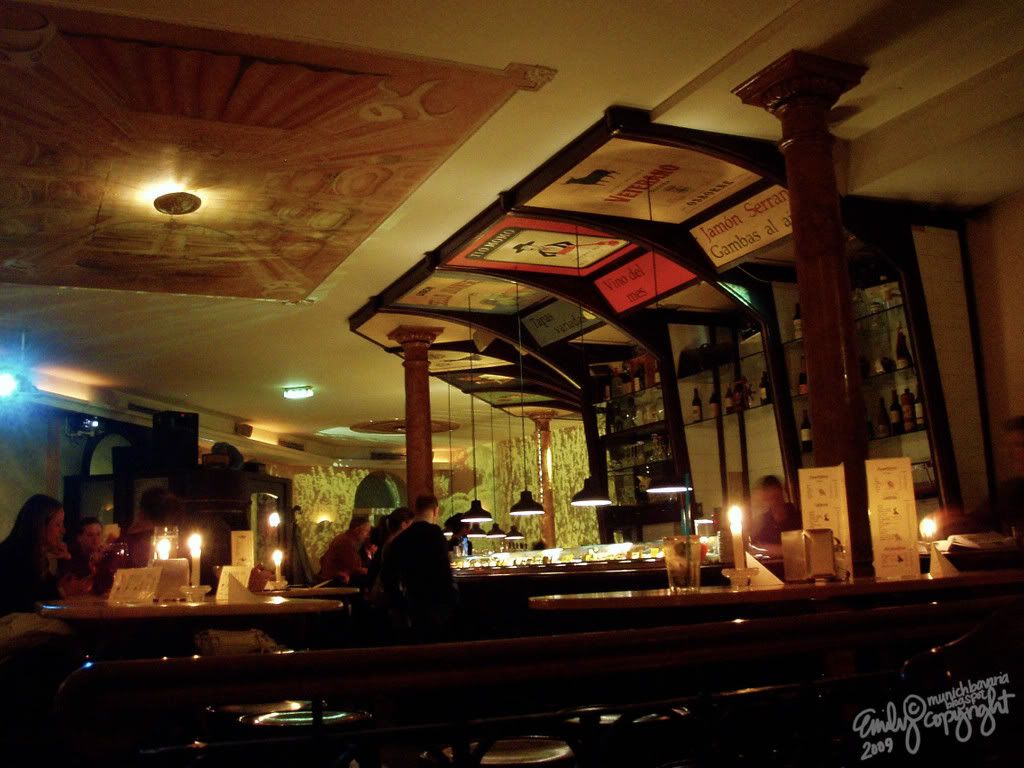 One of the things that I absolutely love about my husband is his simplicity. For example, I love that he tips waiters and waitresses like an American. It's nice to bring happiness to people in the easiest of ways and I love that he realizes this. It's a dreary day to work - surrounded by couples and away from your own partner... or reminded of your loneliness. Here a 15% tip will get you extra drinks after a meal and a handshake when you leave. I also got a good laugh as we were finsihing our drinks when the waiter said, 'Hey Stefan how'd you like that wine?' while conferring with the table next to us as to which bottle they should order.

It's often easy to overlook the simple things. This isn't a day when flowers or chocolates are important. While I appreciate them as much as the next girl, for me it's simply a day to to appreciate what you have, and to let the people in your life know it.

I hope that you had a Happy Valentine's Day and were able to let someone special in your life know how much they mean to you!