Stefan collected on his anniversary surprise today. We went to the arena for their 'VIP tour' and there were several differences from the tour I went on in August.



The only unfortunate aspect is that the Bayern München team is getting a new more neutral toned locker room and therefore that area was closed.


Some of the differences were that we went to more exclusive areas of the arena and were allowed onto to the field. We also used elevators rather than steps. I guess VIPs can't even be bothered to walk. This tour also ended with a glass of prosecco in the restaurant.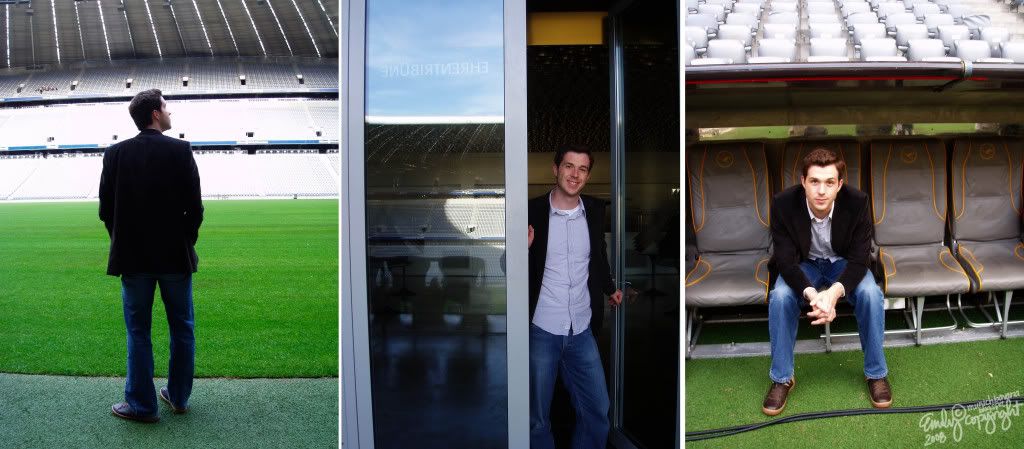 It caught Stefan off guard, but our tour guide asked him to sit at the press table and then proceeded to conduct an interview as if Stefan was Jürgen Klinsmann. I was sitting in the audience and the woman next to me, who knew he was my husband, said 'he's really good at this!' It was funny, but I realize he is a really good public speaker.



We both had a great time and I was excited to be able to watch him visit the field of his favorite soccer team. I could tell he would have put some cleats on and started to play if given the option.