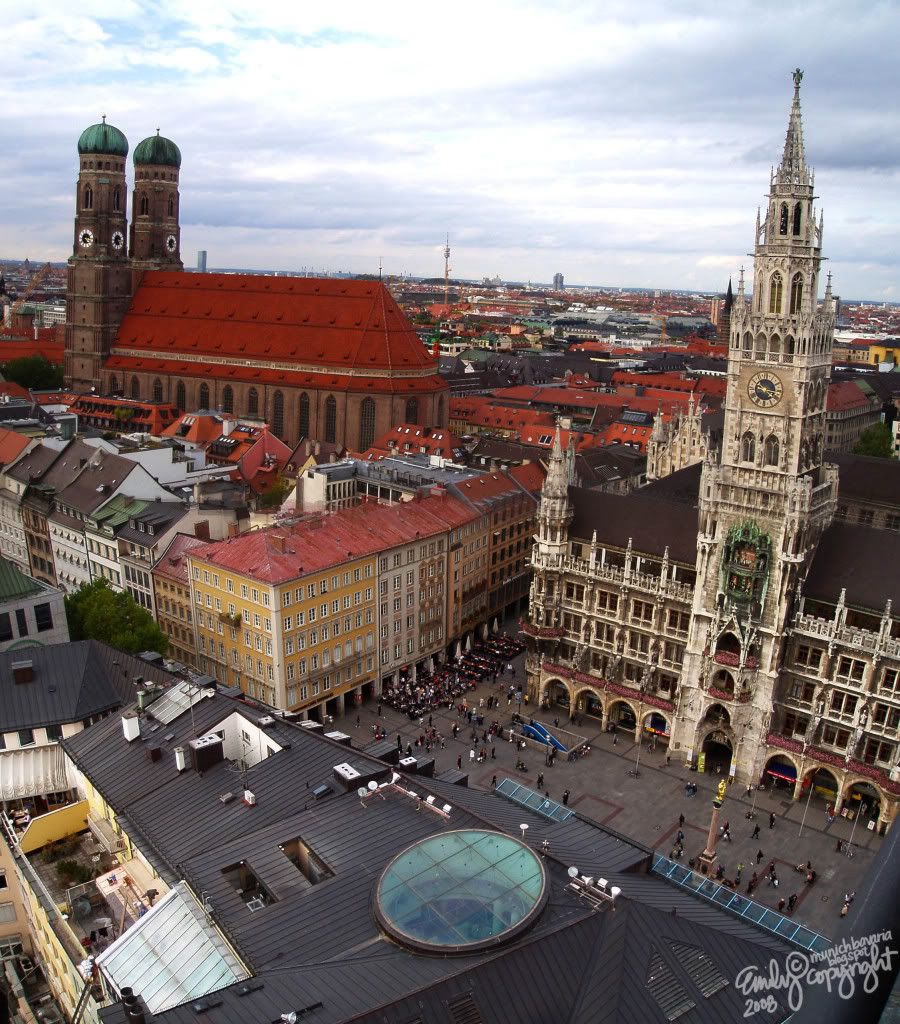 I met up with a former German professor from my university this week. He was in town with a group that had come to explore Bavaria, so it was quite interesting for both of us. I had never attended one of his classes, but even so, he taught me a lot as we walked the streets of Munich. He had lived here during the early 1960's and obviously a lot has changed since then. I really loved hearing about his experiences and adventures.

I also loved to see the Munich he was interested in. We stopped at the Nymphenburg porcelain shop in town - a place I would have never ventured on my own. While I saw a few very plain and beautiful pieces I can attest that I will most likely never own anything from their shop. A place setting seriously costs 7,000€. Granted, they are all hand painted and one of a kind, but this is obviously a store for people with more money than they know what to do with.


We also went to antique stores and he showed me several beer steins with a translucent porcelain bottom that depicts a scene when held to the light. Those cost a mere 350€.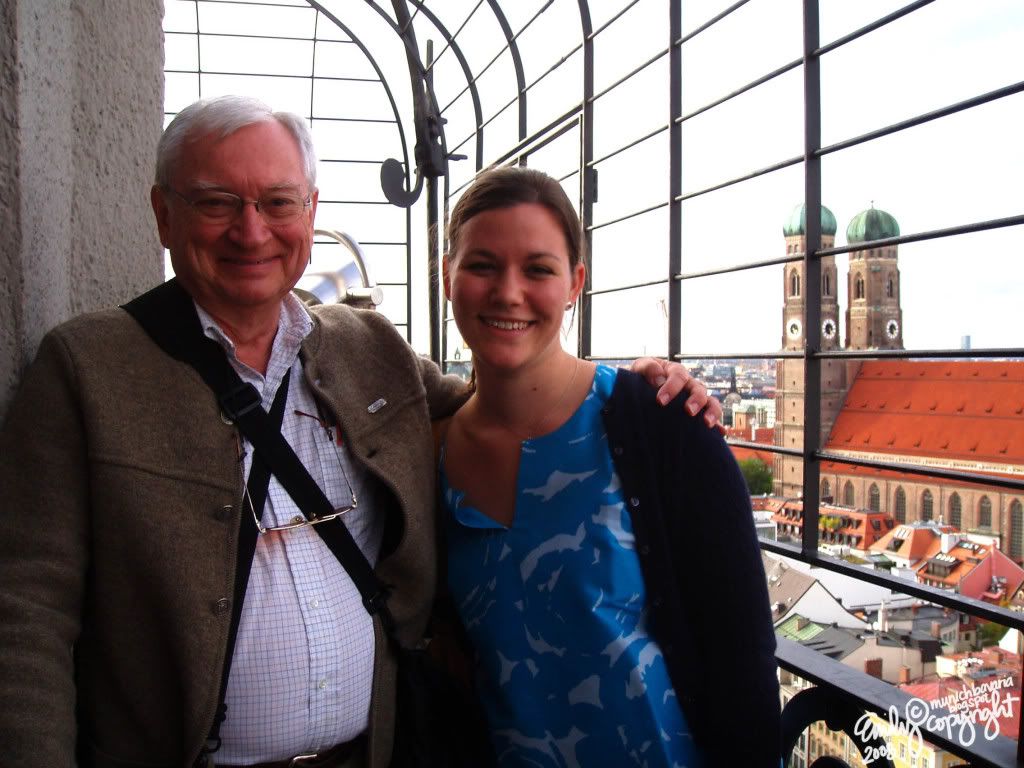 I took him to a few of my favorite places as well - the chocolate shop, Fünf Höfe, and up the towers of both the Frauenkirche and Alte Peter. The views were striking as always. We could see the Alps, and the beautiful foliage that is really signifying autumn is here.

The group that he accompanied over was very kind and generous. Hopefully I was able to answer many of their questions and help them understand Munich and the German way of life a little more. They invited me to join them to Salzburg, but unfortunately Stefan and I will only have this coming weekend together for the next couple of weeks.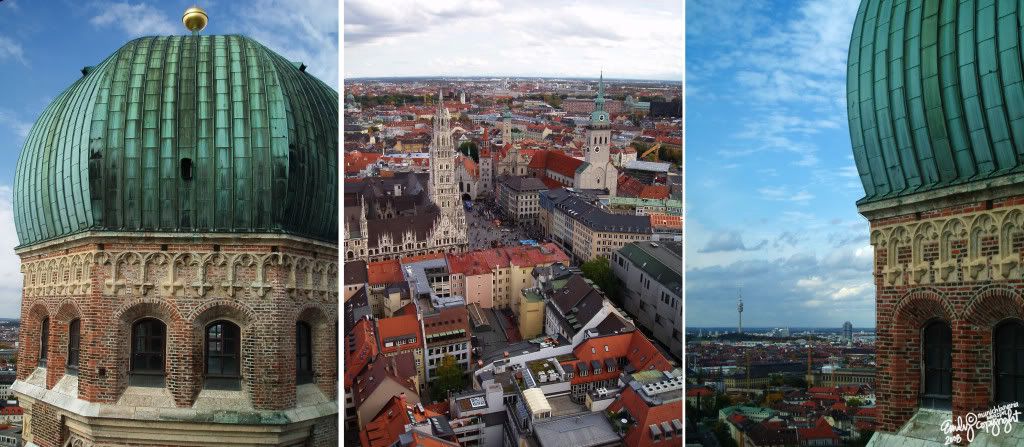 I was also introduced to a wonderful woman that helped him get on his feet when he first arrived in Munich over 40 years ago. I'm really looking forward to meeting up with her and learning about her Germany. Her husband passed away several years ago and she and I both got teary eyed when she talked about it.

She was telling me to appreciate Stefan and to dress up when he's coming home from his business trips. I loved her old-world approach and wanted to rush home just to call Stefan and tell him I love him. She is a really fascinating and sweet person. I'm certain I'll be meeting her sometime in the near future. I'm already looking forward to hearing more about her life.