We had the perfect autumn day - a lot of leaves, a bit of shopping, and plenty of happy dogs to make us laugh.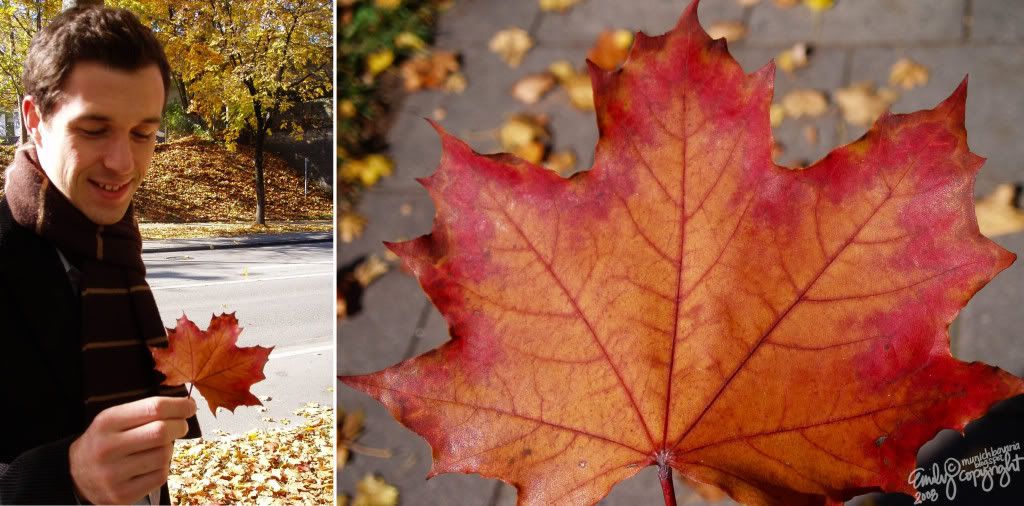 I'm amazed how fast the leaves are falling and drying up. Just the other day I was walking past the beautiful tree in the Autumn post below, and today it's virtually bare.


I was craving some sushi so we stopped at Sasou for lunch. I love that they display their various dishes so you have an idea of what you are going to order. Even if you don't like sushi they have a wonderful array of other Asian dishes and soups.



The rest of the day was filled with dogs and the park. Stefan stopped to get some new shoes and I fell in love with the little Westie that had gone to work with his mom. He was so content to be perched on a ledge and stare out the window. How sweet! I really wish that we could get a dog, but it's just not conducive to our traveling lifestyle.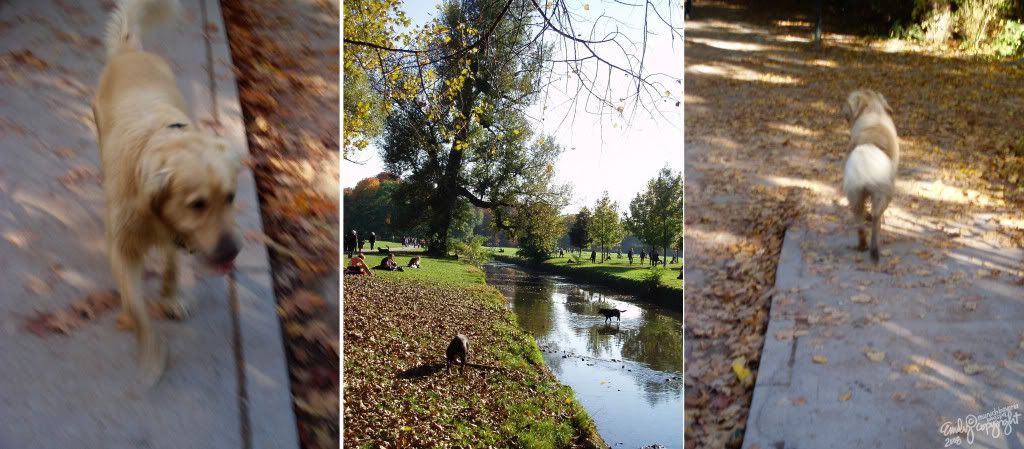 At the park one dog ran into the drained river, laid down, and then ran out to his owner, who I am sure appreciates taking the wet dog and it's smell home.


As we were walking through the park we heard some really great music that was coming from a French instrumental group called Samenakoa.


Stefan and I sat and enjoying their music for a while and the longer we were there the bigger the crowd got. Their music was so impressive that we bought their CD.



I really love riding my bike to town and having lazy afternoons like this. The park culture is just wonderful - if we are ever to move I will definitely appreciate having a park within biking distance... then again it's so nice that everything in Munich is within biking distance.


I didn't let nature have all of the fun with color - I opted to wear one of my new skirts. I really hope the nice weather stays around for a while since next week I won't be around to enjoy it.