Two weeks ago I had a tour to Salzburg and they were filming a movie in the Mirabell Gardens. It was about an Austrian actress, and didn't have anyone in it that I would recognize, but it was still interesting.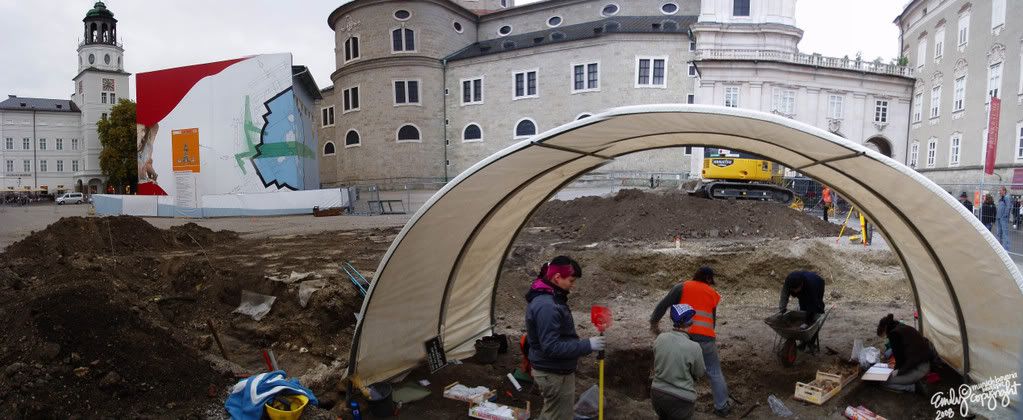 Then today I had a tour with a great group. Thankfully they weren't a difficult bunch considering I had to get up at 6:30am to see Lauren off.

The highlight of my day was undoubtedly seeing the excavation work going on near the cathedral in the Residenzplatz. I always think being an archeologist would be a fascinating job, and the workers didn't change my opinion. I couldn't stop watching as one woman dusted the bones off ever so gently, another had pieces of bone crumbling in her gloves and delicately would wrap it in paper towels, and finally they were surveying the site so they could see precisely where the bones laid.



It makes me view the area much differently - it's the same area where the horse carriages would stand, or the Christmas markets would appear - and to think it was actually a burial ground. Considering Virgil built the cathedral in 767 on Roman ruins, I am assuming those are some very old skeletons.


I hope it's not morbid to post photos of the skeletons, but it's not every day you get to see an excavation in the middle of a city. I guess I view it more as a momento mori.