My friend Jenny recently returned from Mexico, where she was taking intensive Spanish courses. Last night she decided to have a ladies night, which was a lot of fun. She made fajitas with various hot sauces she had brought back, and in addition to German Mexican food, there were plenty of drinks to loosen everyone up before playing singstar.



I had never played singstar, but I know several people that absolutely love it. It's a playstation game that is essentially sophisticated karaoke, where you can compete against others and get rated as to how well you hit the correct notes and follow the melody. It was a lot more fun than I had anticipated.



Jenny picked the 90's edition, which reminded me of my youth. I had a distinct advantage since English is my mother tongue and because I knew most all of the songs. I definitely forgot how difficult MC Hammer's 'Can't Touch This' is and could not stop laughing to hear the singers mumble along and randomly say 'Can't Touch This' off key - it was hilarious.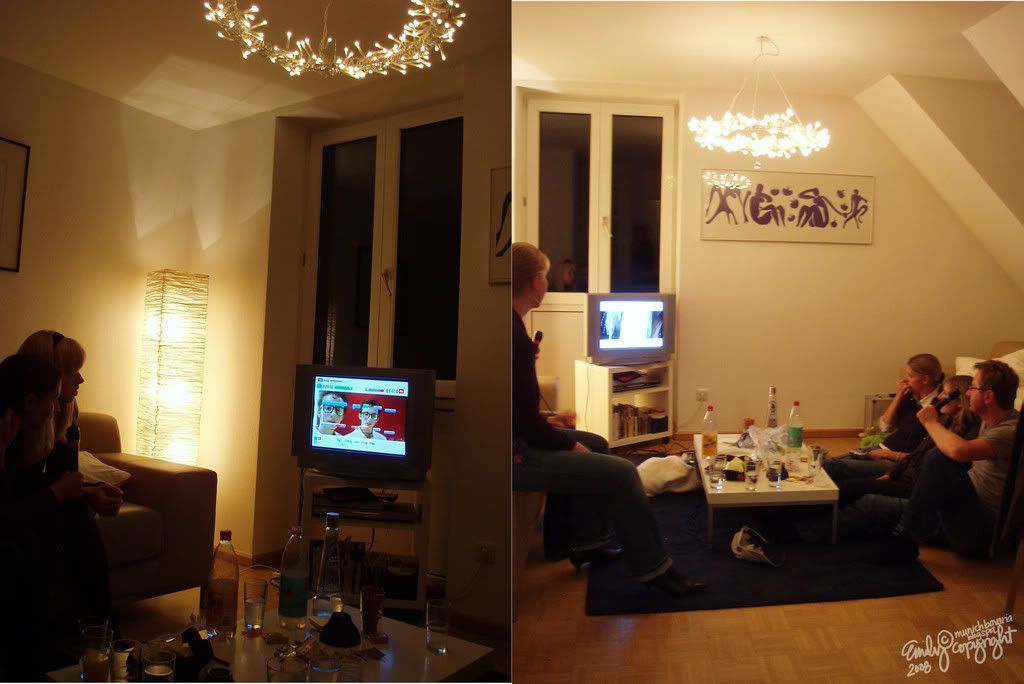 Manfred, the neighbor, even came up to sing his life away with all of us. It was probably better than having all of us keep him awake with our very stylized versions of the songs.

We had a fantastic time. I am really looking forward to showing up our friend Sven, who is a singstar fanatic, when we visit him in Hannover. I'll have to humor him by singing some of the German songs.